Supervisor Keith completed a waterproofing, foundation, and crack repair job on April 20th, 2018, out of Osawatomie, KS for Tammy and Matt Leckner. We ended up installing 24 feet of exterior waterproofing and three helical tiebacks. We also completed some crack repairs on the premises as well.
Helical Tiebacks are usually used in cases where walls are bowing or leaning. Bowing and leaning walls can be extremely dangerous to the safety and stability of your home, and they need to be addressed immediately. They will not go away over time–they will only get worse.
In this case, by the time we had completed putting in the helical tiebacks, the wall was leaning in about 2 inches. The tiebacks apply tension to the wall and make it stable and secure. In addition, they do not involve much mess in the yard or inside the home for installation.
We then completed the basement waterproofing excavation on the wall. We added a 100% gravel backfill after completion. Basement waterproofing is important in cases where you have leaning or bowing walls because they are usually caused by hydrostatic (water) pressure on the foundation walls. This means that there is a drainage and/or waterproofing issue that needs to be resolved and no foundation repair will actually WORK without that. This is why we always try to find the root of the issue and fix both that and the damage it has caused.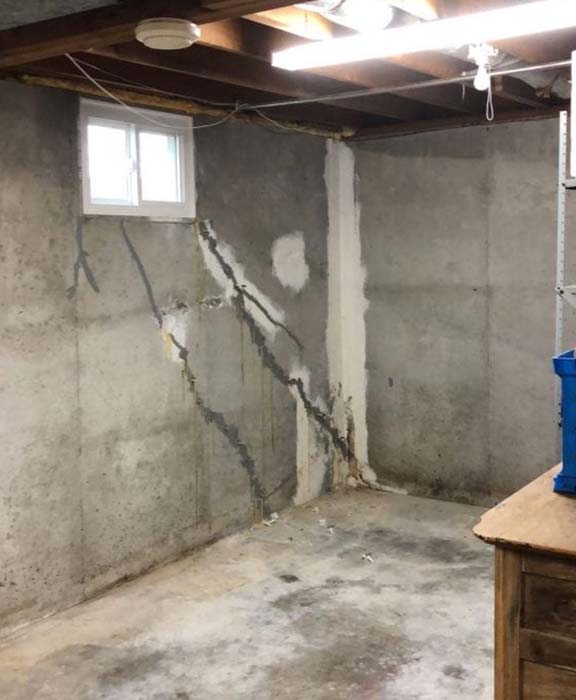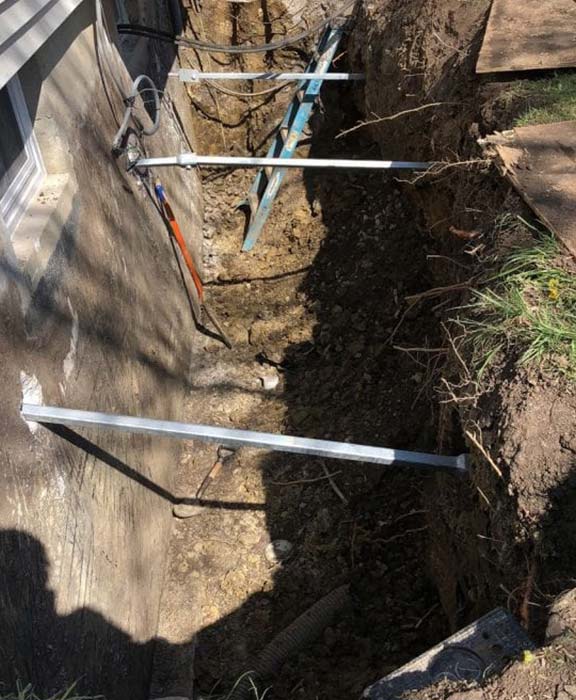 After the project, we cleaned up the area, answered any questions from the Leckners, and then completed the job. If you're looking for a waterproofing and foundation repair company that is looking out for your best interest, can advise you on your unique situation, and knows how to answer any questions you may have–KC Waterproofing and Foundation Repair is the company for you. Contact us today for information on how to get a free estimate!
Bringing Professional Basement Waterproofing and Foundation Repair to homes in Wyandotte County, Kansas including Kansas City, Leavenworth, Atchison, Lawrence, Lansing, and Tonganoxie!