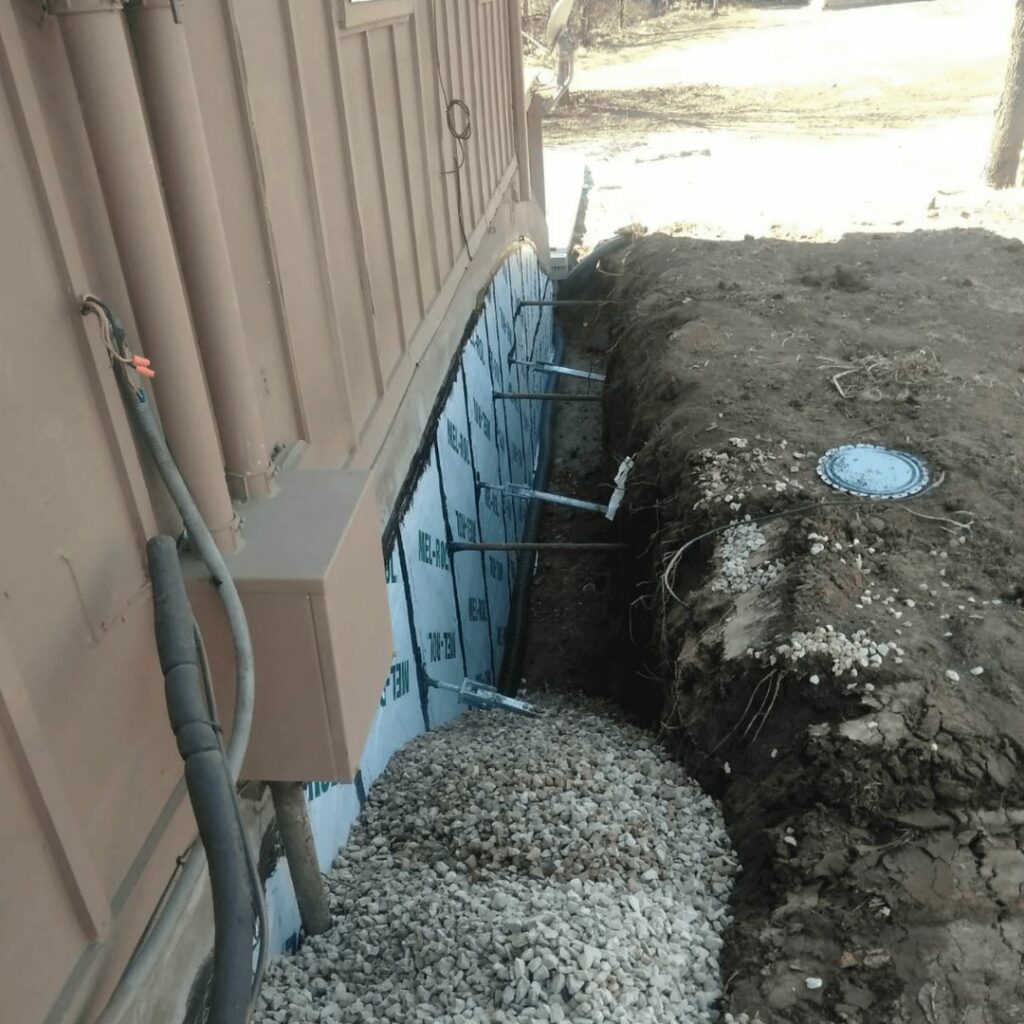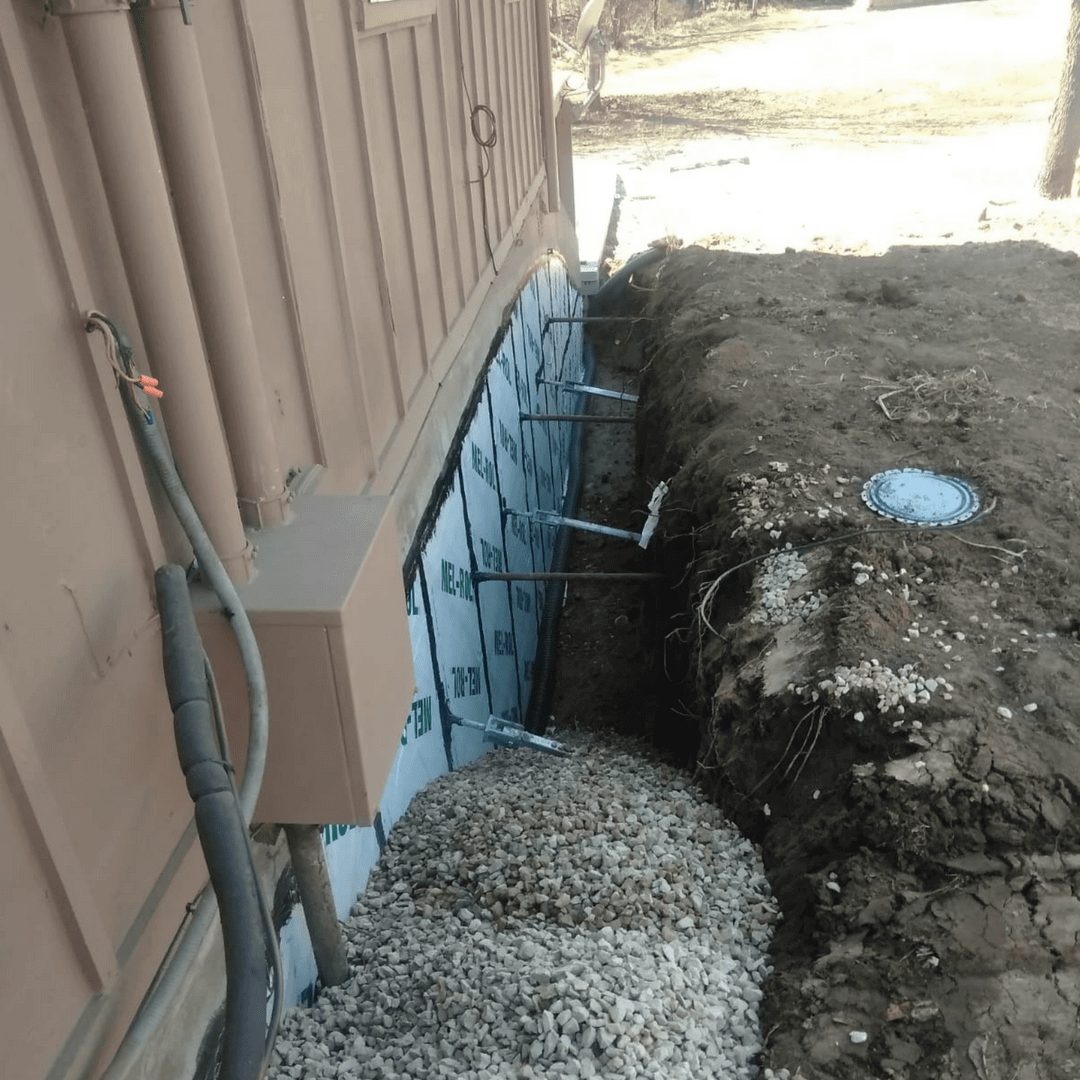 In this job overview, we will focus on a project done by Fernando's crew in Bonner Springs, KS on March 23, 2018. This was a foundation repair and waterproofing job. This customer had had previous work done by another contractor with concrete anchors, but he was still having problems. We stepped in at this point, performed a free estimate, and determined that the customer needed a foundation fix along with waterproofing.
We installed fifty-seven feet of exterior waterproofing, and this was because we wanted to make sure that any water was going to have proper drainage and go away from the home and not stay inside. After this, we put in three carbon fiber straps and four plate anchors. This usually means that there is a leaning or bowing wall that needs to be straightened out. In this case, the foundation was moving. We installed the anchors on the north wall, as well as carbon fiber straps. The excavation was on the north wall as well.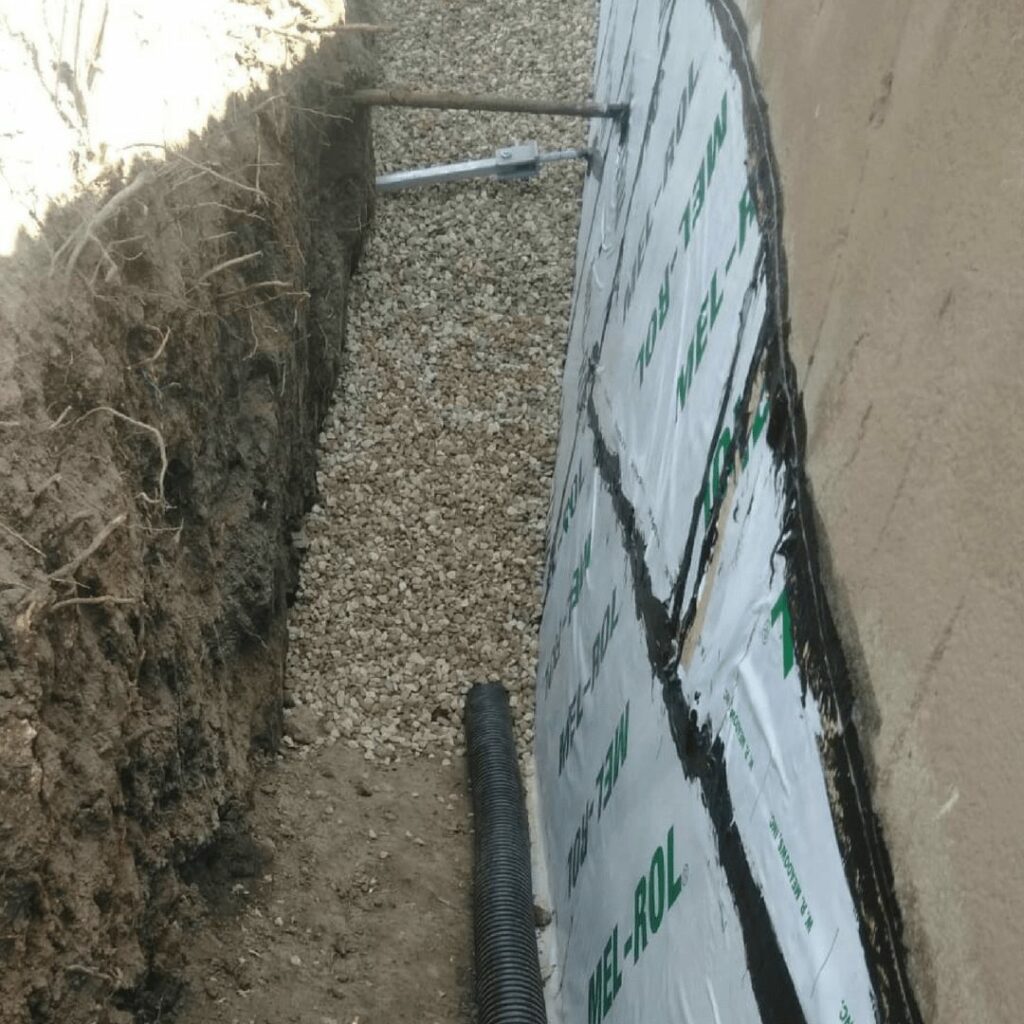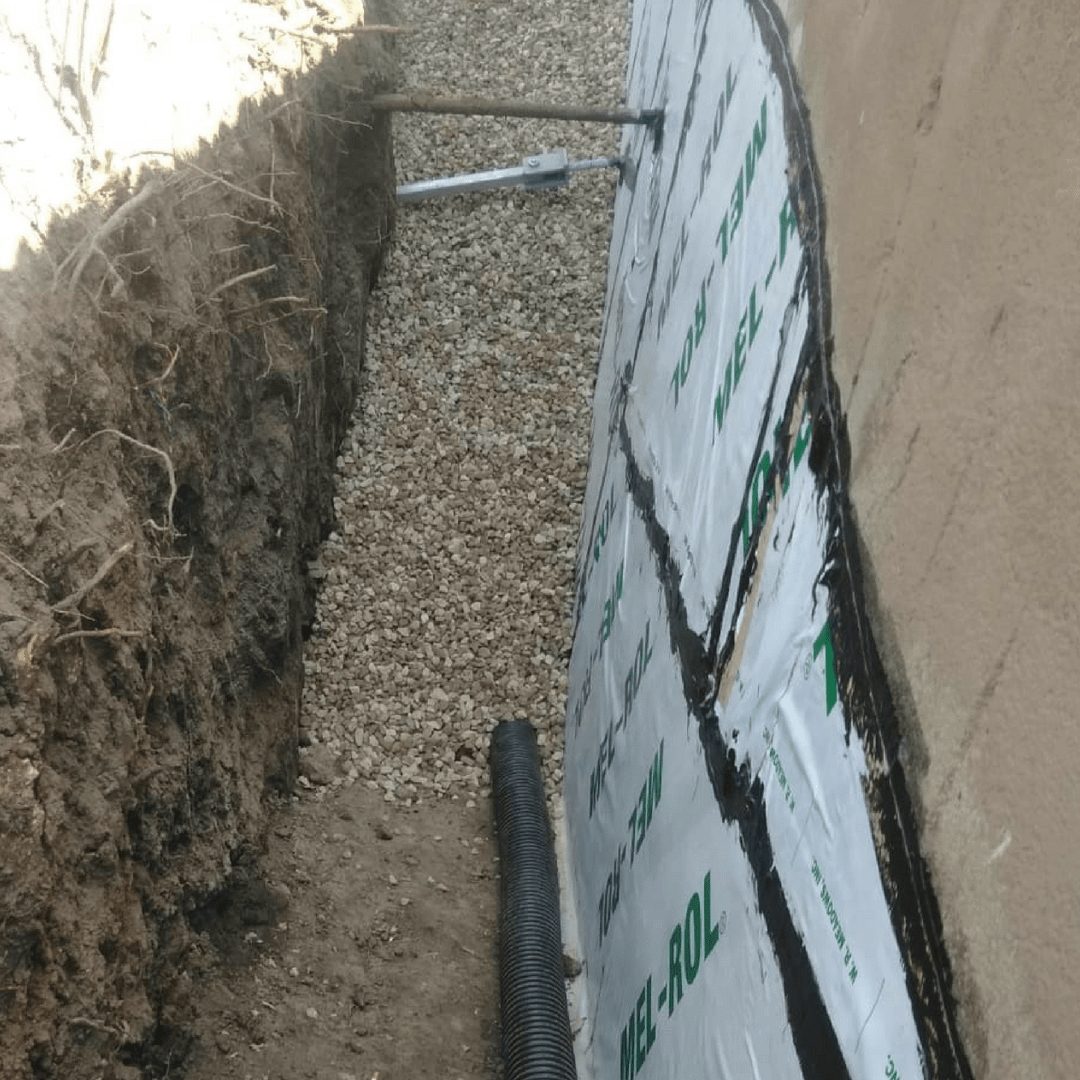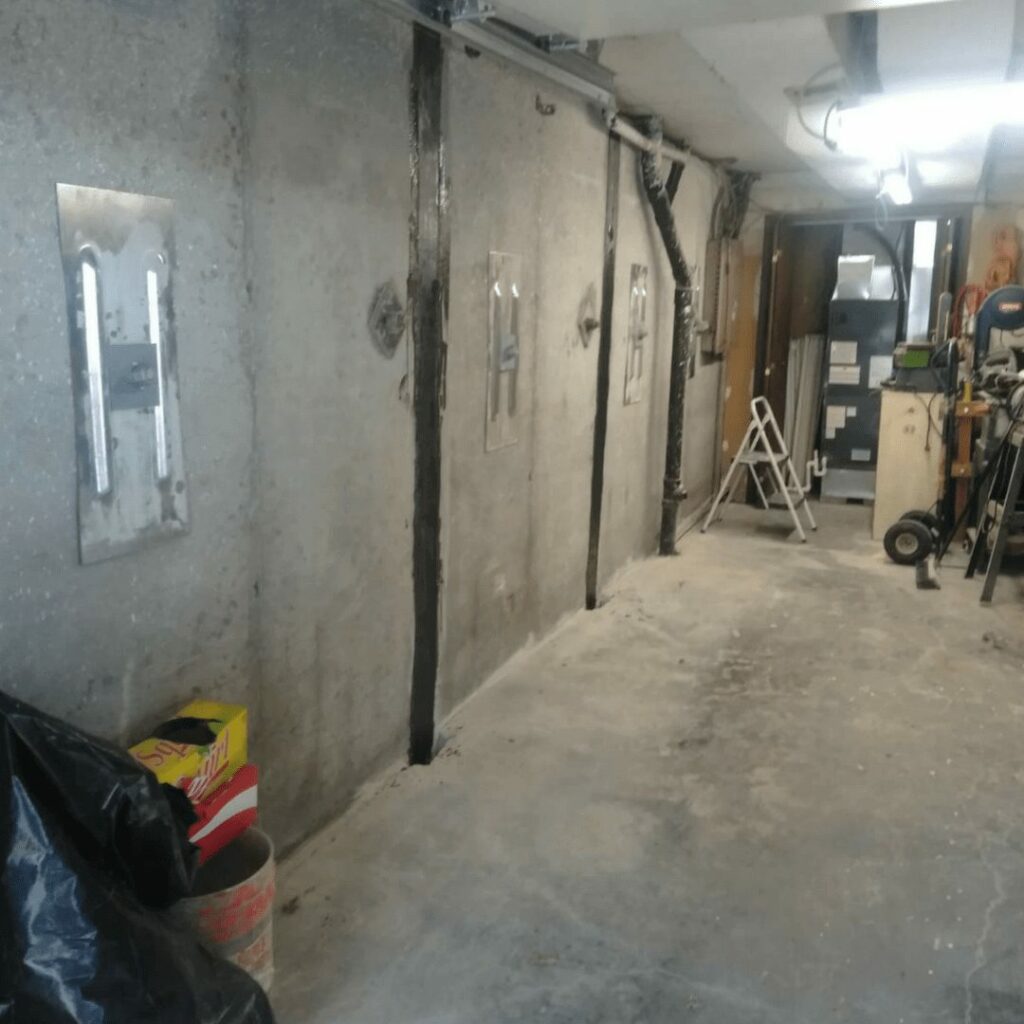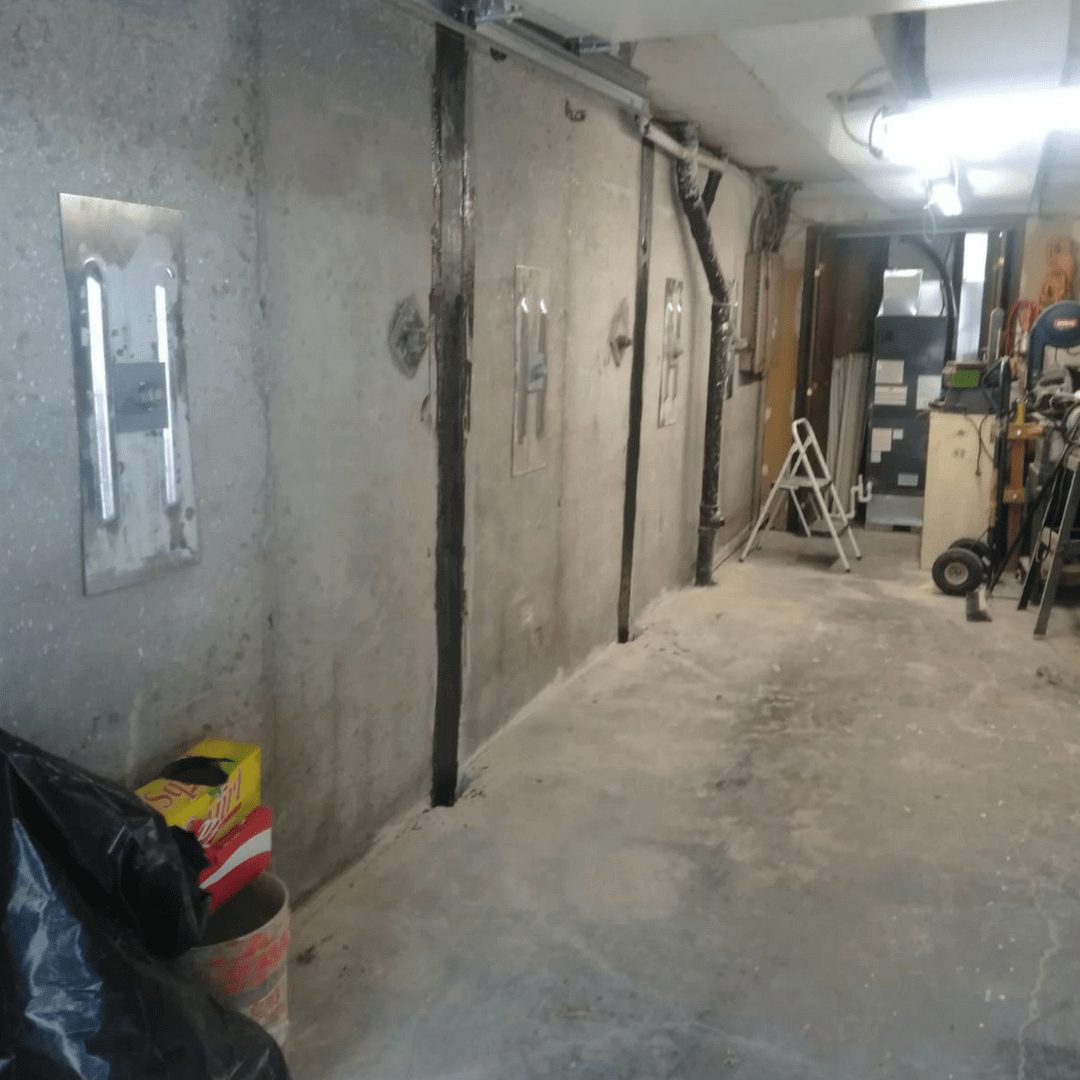 Why had the foundation previously failed? It really depended on what was done with the foundation work previously. If the previous contractor had taken into account the source of the problem instead of just fixing the damage and had used the correct materials, it may have been a different story. The source of the damage is usually the most important part because, like a weed, if you don't get to the source you will never fix the problem. If water was causing foundation damage (leaning or bowing walls and moving foundation), the solution is to resolve the waterproofing issue and fix the damage that has been done to the foundation. This is a two-step process that is important in all good foundation repair and waterproofing work done on your home or business. Make sure the contractor is looking at the source of the issue and not just fixing it for now.
If you're looking for a foundation repair and waterproofing company, look no further! KC Waterproofing and Foundation Repair is an expert in the area that can answer any and all questions that you may have. Contact us today and set up your free estimate. Make your home safe and stable once more!
Working hard in Basement Waterproofing and Foundation Repair for the residents in Johnson County, Kansas including Fairway, Stillwell, Bonner Springs, Lake Quivira, Bashor, Paola, and more!