Concrete Jacking & Lifting in Overland Park
Do you have places around your home where some of your concrete has settled over time? This is common and, while normal, can create some issues for you.
Concrete that is not level can create tripping hazards, making your home a dangerous place for people to walk, bike, and more. It can also look unsightly, especially when one piece of concrete is significantly lower than the ones around it.
Fortunately, there are ways to make your concrete level again. Contact us at KC Waterproofing and Foundation Repair and ask to talk to our concrete jacking experts in Overland Park today.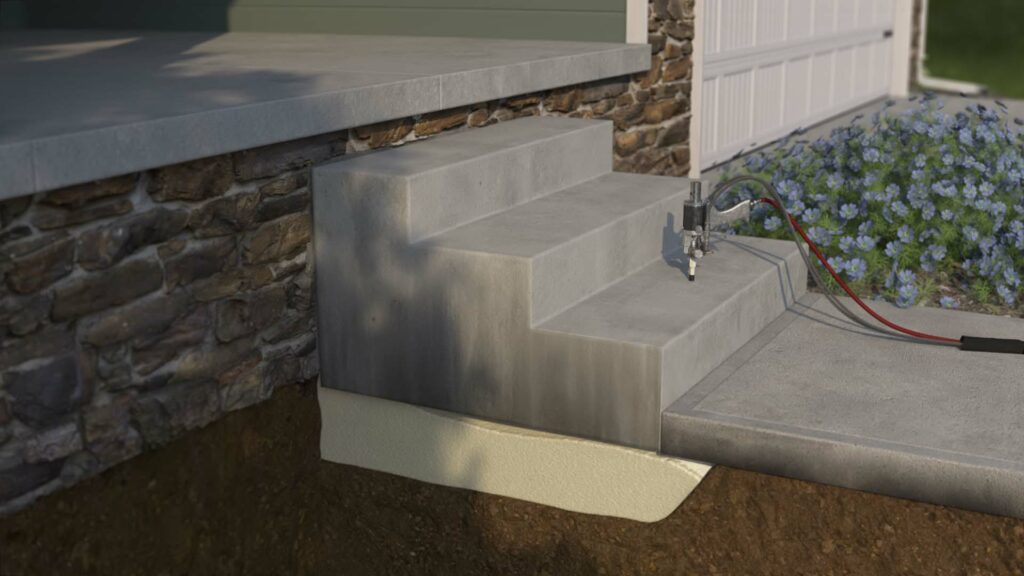 What is Concrete Leveling?
Concrete leveling is exactly what it sounds like. It means bringing the pieces of concrete that have sunk back up to their original level, so that everything is smooth and flat. Our Overland Park concrete lifting experts can level sidewalks, stairs, driveway slabs, and more.
There are a number of methods that we can use to bring your concrete back to level. We'll choose the one that is best for your specific needs and the specifics of your concrete and the ground underneath it.
How Does Mudjacking in Overland Park Work?
Mudjacking is one of the most common types of concrete leveling. If we believe that our concrete jacking services in Overland Park are the best way to level your concrete, that means that we will inject mud underneath the concrete.
The mud fills in any holes that have developed and, then, the pressure of the mud raises the concrete. We'll continue injecting mud underneath your concrete until everything is at the proper level again.
This concrete jacking from our Overland Park team usually involves cutting a few small holes in your existing concrete, so we can get our machinery and the mud underneath it. We'll put these back when we are finished and secure them so your concrete will be just like it was before we started.
Call KC Waterproofing and Foundation Repair for Concrete Lifting in Overland Park!
If you need concrete leveling and mudjacking in Overland Park sound like it might work for you, reach out to us at KC Waterproofing and Foundation Repair today. We'll come take a look at your concrete problems and let you know how we can help. It won't be long before you have level concrete once again.