When your concrete is out of level around your home, it can create tripping/falling hazards and look unsightly. While these problems can be frustrating, they are actually quite common and there are a number of ways to address them.
If you need concrete leveling, reach out to us at KC Waterproofing and Foundation Repair today. We'll work with you to fix your concrete as soon as possible, so you won't have to worry about it anymore.
What is Concrete Leveling?
Concrete leveling is exactly what it sounds like. It's the process of bringing your concrete all back to the same level, so you have smooth transitions between the separate pieces once again.
There are a number of ways to achieve concrete leveling, and our experts will use the very best method for your needs. If you have options, we'll let you know what they are so you can choose the one that is best for your home, your budget, and your needs.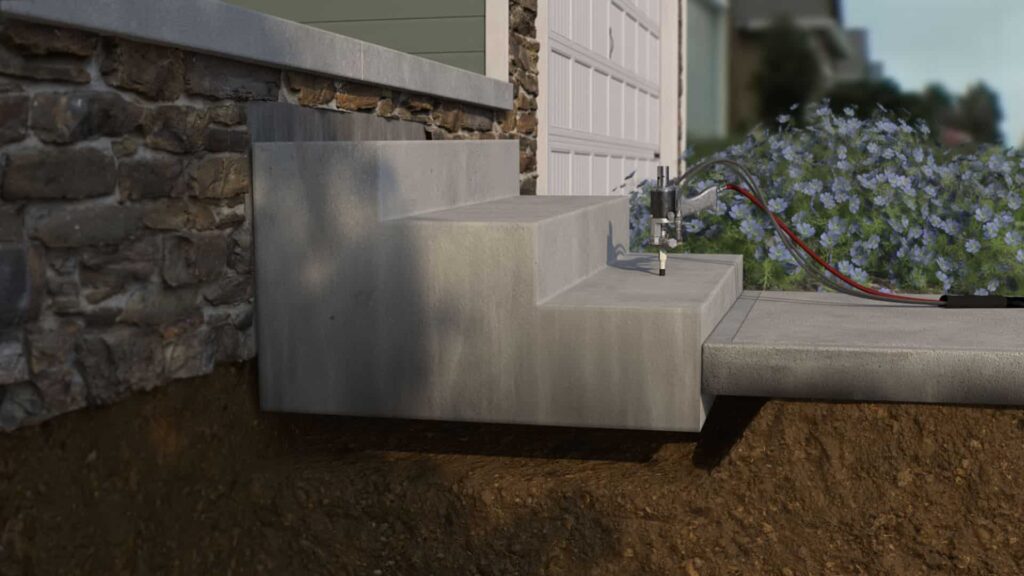 How Does Mudjacking in Leawood Work?
Most of the time, mudjacking in Leawood is a great option when it comes to concrete leveling. If mudjacking will work for you, we'll start by removing a few small sections in the concrete piece or pieces that need to be raised up.
We'll insert our equipment into these holes and begin to inject a muddy cement slurry into the holes. This fills up any gaps in the ground under the sinking concrete slab. As we fill, the pressure raises the concrete slab up until it sits at the right height again.
Mudjacking in Leawood lasts for a long time, so once we do it you should be set for quite a while. We'll put the small sections of concrete that we removed back, too, so your slabs will look as good as new.
Call KC Waterproofing and Foundation Repair for Concrete Leveling in Leawood!
Call us at KC Waterproofing and Foundation Repair today or whenever it's time to deal with concrete leveling issues. We'll be there soon and get your concrete back to normal again fast.