Have you discovered uneven areas or cracks in the interior concrete slabs in your home? This is usually a sign of a settling issue. The KC Waterproofing and Foundation Repair concrete slab leveling team in Grandview, MO offers professional interior slab leveling services, using cutting-edge techniques that can save you time and money. Our mission is to help homeowners find lasting solutions that will correct issues with their interior concrete slabs and protect against future damage.
We Offer Interior Slab Leveling
Interior slab leveling is one of the most effective ways to correct issues with concrete slabs. There are several reasons a slab will sink or crack. Soil shifting, settling, or erosion are just a few reasons this may happen.
Our company uses PolyLift for our interior concrete slab leveling services in Grandview, MO. PolyLift is a process where a polyurethane foam is injected beneath the slab to safely and effectively lift the slab to its proper position. It is a permanent solution to correct the sinking issues and restore concrete slabs to their former glory. Small holes are drilled into the slab, and the foam is injected through the holes. The foam expands and quickly hardens, lifting the concrete and providing the support it needs to remain stable.
Providing Professional Services in Grandview
We are a dedicated team of foundation professionals who serve Grandview and the surrounding areas. We have decades of experience and knowledge of uneven interior home floor repair in Grandview, MO, as well as other foundation services to protect your home.
Why Work with Our Company?
We put our customers' needs and schedules first. Our team works to deliver the highest quality workmanship and customer service for every job. We get the job done right the first time. When you need help with interior concrete slab leveling in Grandview, MO, our team is here for you.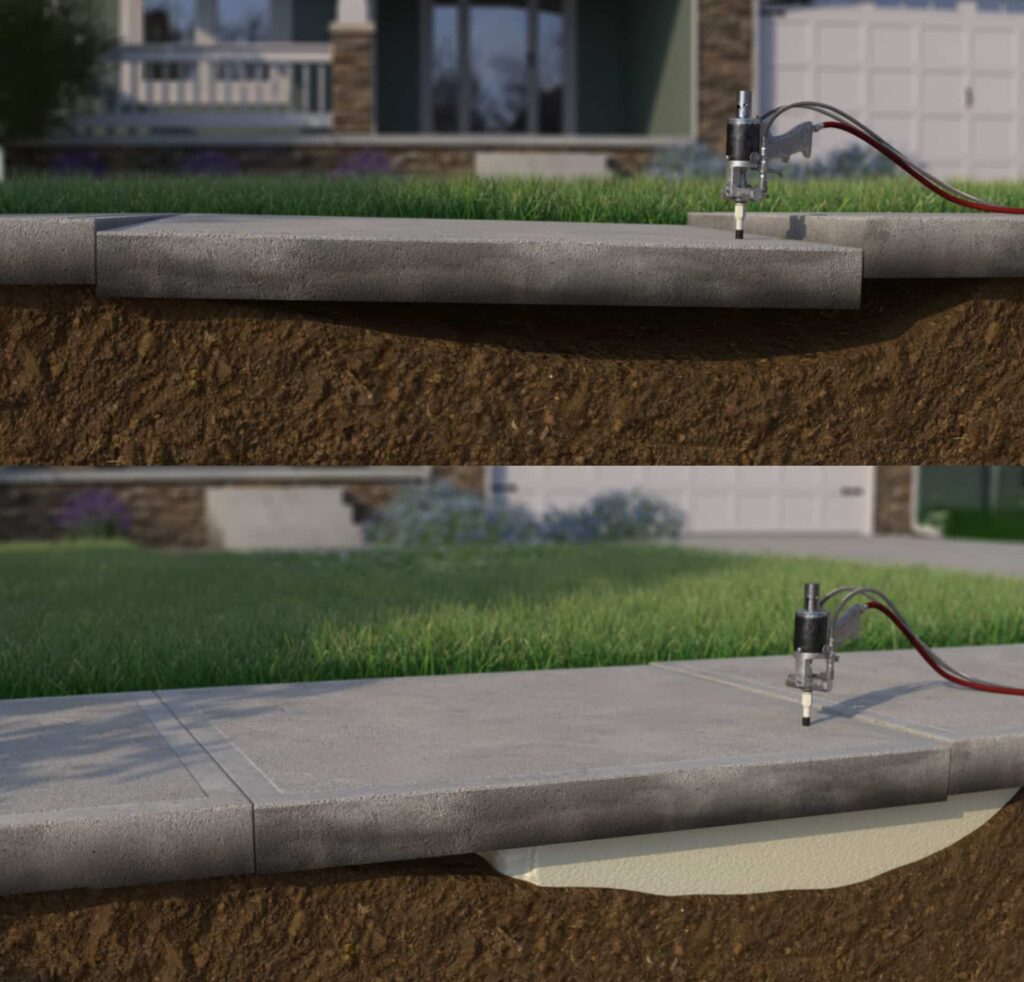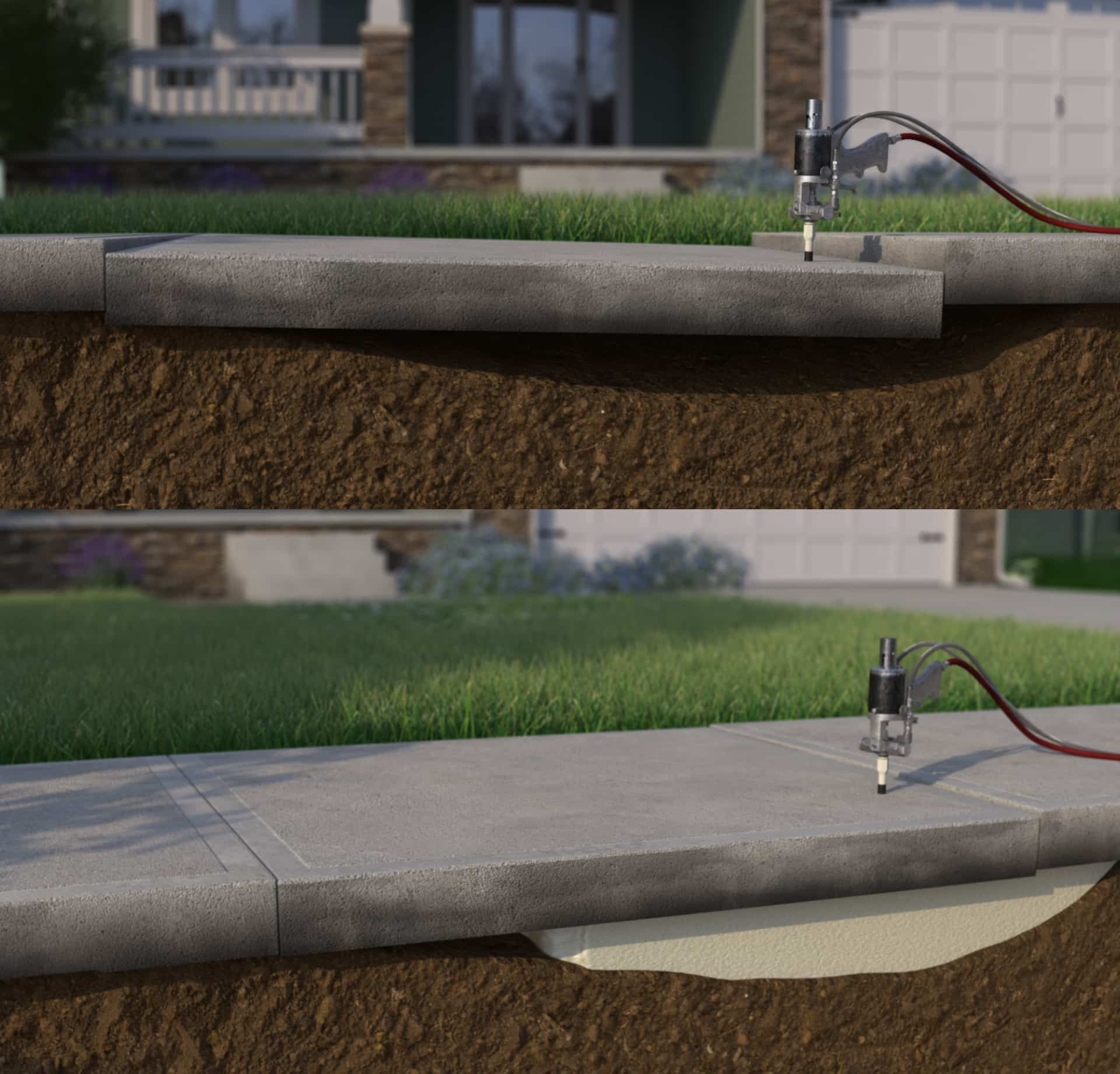 You don't have to wait for service if you're dealing with an uneven concrete slab. Contact our team at KC Waterproofing and Foundation Repair today for concrete slab leveling services in Grandview. We will come out on your schedule and provide a free inspection and estimate. We look forward to serving you!