The structure of your foundation is responsible for the sturdiness of your home. A weak foundation makes your home more prone to damage and hazards.
If you've noticed damage to your foundation, you should act quickly. Early intervention can save you time and money in the long run. Contact KC Waterproofing and Foundation Repair to learn more about our foundation repair services in Overland Park, KS.
Common Signs of Foundation Damage
There are various signs of foundation damage you should look for, including:
Cracked bricks
Displaced moldings
Separation around your walls, windows, or garage doors
Cracks in the walls
Cracks in the floor
Uneven windows and doors
If you've noticed any of these problems around your Overland Park home, call about our foundation repair services, so we can assess the possible damage.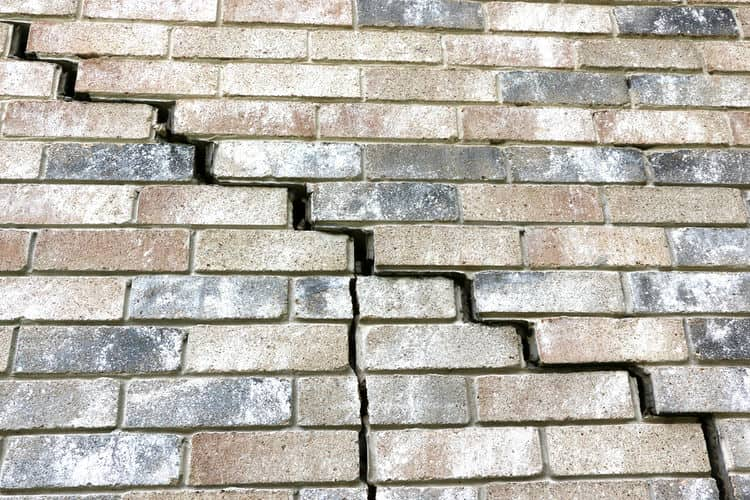 Causes of Foundation Problems
Some of the most common causes of foundation problems and damage include:
Shifted soil beneath your home
Leaking pipes
Damage to your crawl space
In order to address these problems, you need a professional assessment that can pinpoint the exact cause of the damage.
Knowing exactly what is causing the issues will inform the best solution to solving foundational damage. Our team of foundation experts in Overland Park offers piering, wall anchors, foundation replacement services, and more. You can trust our team for a stable and secure foundation for years to come!
Foundation Repair Services Solutions in Overland Park, KS
We use different foundation repair solutions depending on the cause of damage, including:
Wall anchors, which are devices used to secure and stabilize walls that have started to bow or lean in due to pressure
Wall braces, which reinforce bowed walls or cracks in foundation and consist of steel beams and braces
Carbon fiber, which is used to reinforce and strengthen foundational concrete
Foundation piering, which is a system that involves using steel posts to strengthen the home's foundation by stabilizing underlying soil. Then, hydraulic jacks raise the sunken portions of the home back to their original levels.
Whatever foundation problem it may be, we have different solutions for your Overland Park home; like piering, wall anchors, and other repair services. Before we move forward with a solution, we will perform a thorough evaluation to determine the best option for you.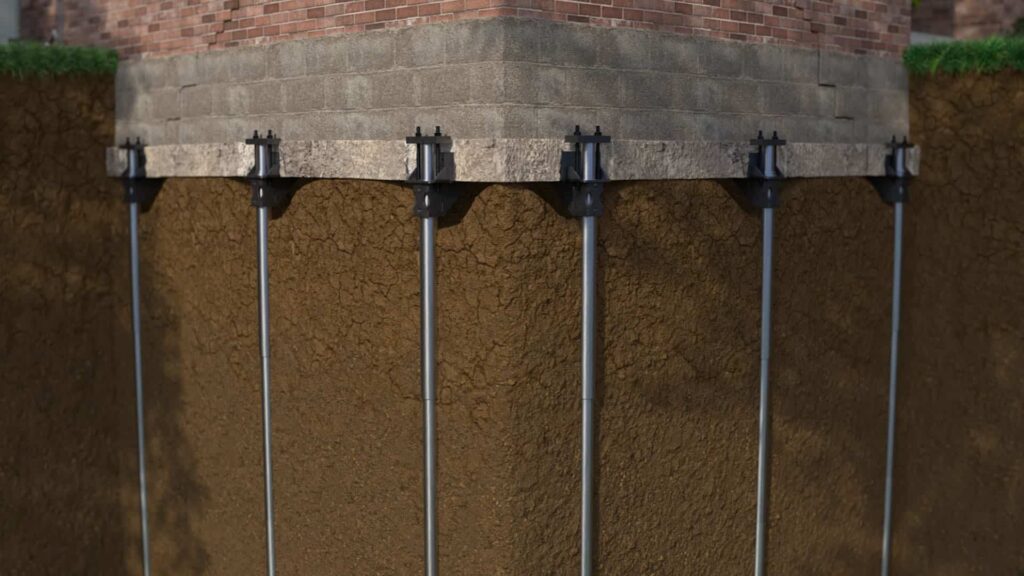 Professional Foundation Repair Services in Overland Park, KS
If you want it done right the first time, then ask for our professional, high-quality foundation repair services in Overland Park, Contact KC Waterproofing and Foundation Repair today.
Our team of professionals will not only assess the source of the damage but also advise on our best foundation repair services. Call our Overland Park office today to get a free estimate.