Kansas City, MO Concrete Repair Services
If you need quality concrete repair services in Kansas City, KC Waterproofing can help! We specialize in concrete leveling and repair, and we use cutting-edge techniques to quickly and permanently repair concrete slabs. As a family-owned business serving our community since 1985, we care about your complete satisfaction.
Causes of Slab Settlement
Slab settlement can be caused by soil that was not properly compacted, expansive soils, or soil erosion, among other factors. As time goes on, the ground beneath the concrete slab may experience a lack of moisture that will cause it to compress as it dries out, or too much moisture, causing it to expand. If the soil wasn't compacted during construction, the weight of the concrete can cause the soil to sink, which allows the slab to sink as well. When the soil beneath the slab erodes, it will leave pockets beneath the slab, which also causes slab settlement. Any of these situations can cause sinking and foundation cracks on your Kansas City property.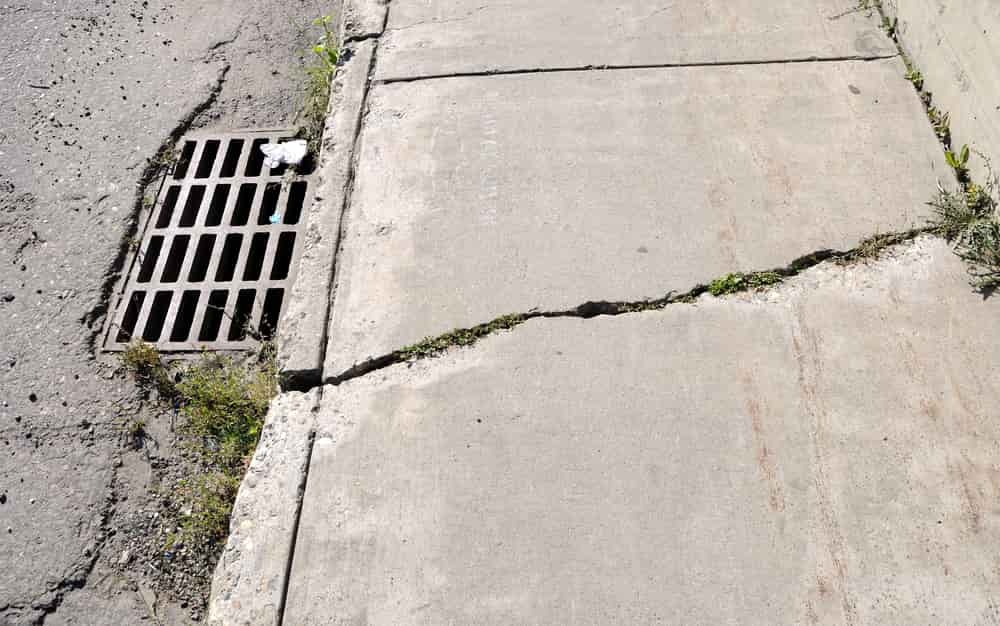 Unlevel and cracked concrete isn't only unsightly, but it can be hazardous. Fortunately, with the help of our team in Kansas City, MO, uneven slabs can be quickly and permanently addressed with an innovative technique called PolyLift. We will drill small holes into the concrete to inject a polyurethane foam that quickly expands and hardens, lifting the slab into its proper position. The foam is lightweight and won't contribute to further sinking of the soil. PolyLift is a cost-effective solution to concrete repair in Kansas City, and can be performed quickly and with minimal disruption to your property.
Call Today for Your Free Estimate!
Our family-owned business takes pride in caring for our neighbors and their properties. If you're ready to permanently resolve those unsightly cracks in your concrete slabs, contact our concrete repair company in Kansas City, MO and request your free estimate!