If you notice uneven concrete on your property, it is not a problem you should ignore. Uneven concrete is not only unsightly but it can also be a hazard. The problem tends to get worse over time and can lead to costly repair bills down the road if ignored. For concrete leveling in Grandview, MO, trust the experts at KC Waterproofing and Foundation Repair.
What Is Concrete Leveling?
Concrete leveling, also known as PolyLift, is a process used to correct an uneven concrete surface by addressing the surface's foundation. In many cases, concrete leveling or PolyLift is the best option to get the concrete surface back in good condition.
Using Technology to Fix Your Concrete
At KC Waterproofing and Foundation Repair, we use the latest technology in concrete leveling in Grandview, MO. We use a state-of-the-art polyurethane product called PolyLift. PolyLift is a foam that expands when applied and permanently fixes the concrete problem. It weighs less than the original mud or new concrete, so it won't make any sinking problems worse. To apply this solution, we drill holes in the sunken concrete and add PolyLift until it is raised back to its original level. We use the PolyLift material and method instead of mudjacking because it lasts longer and does not deteriorate over time.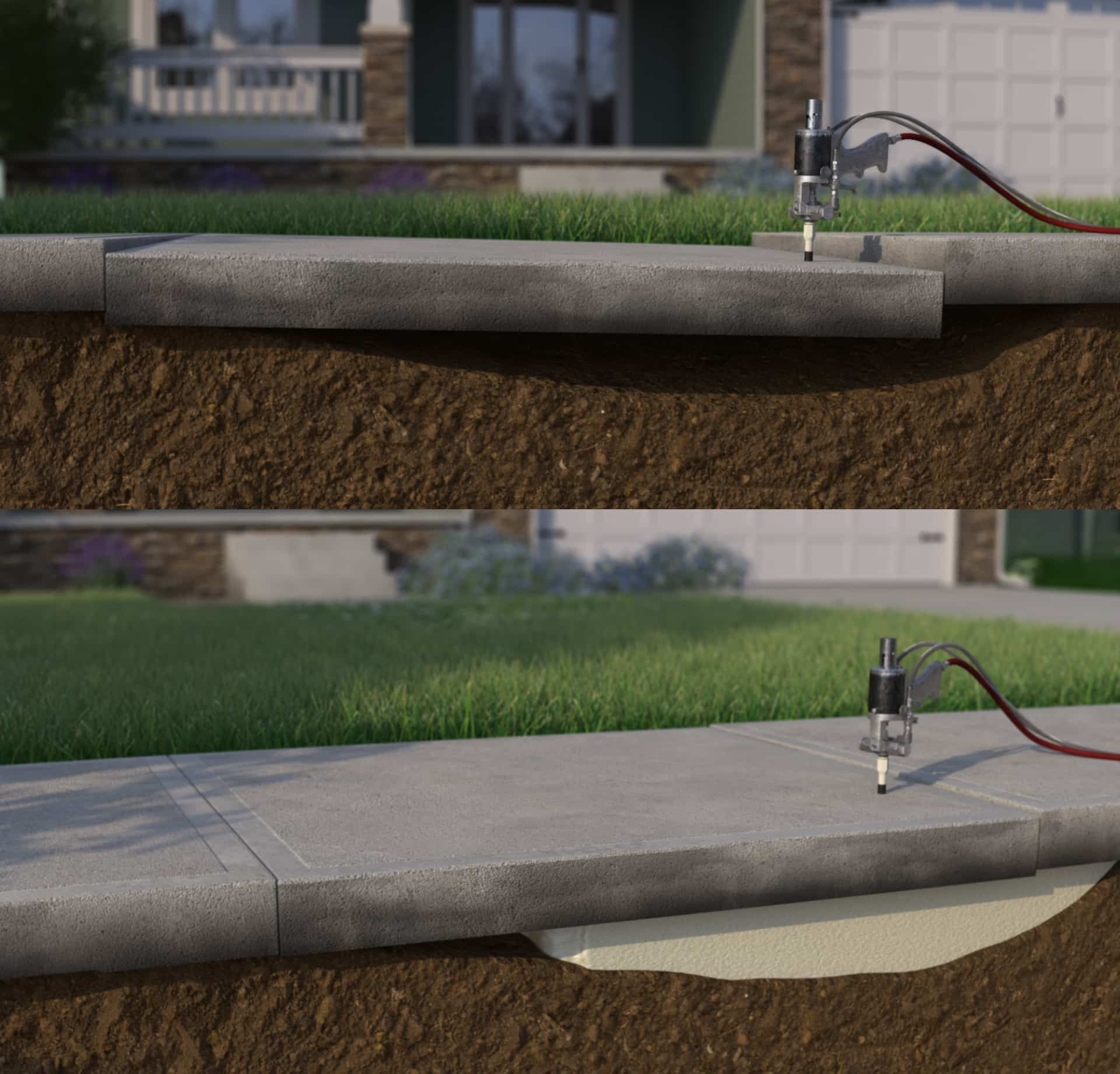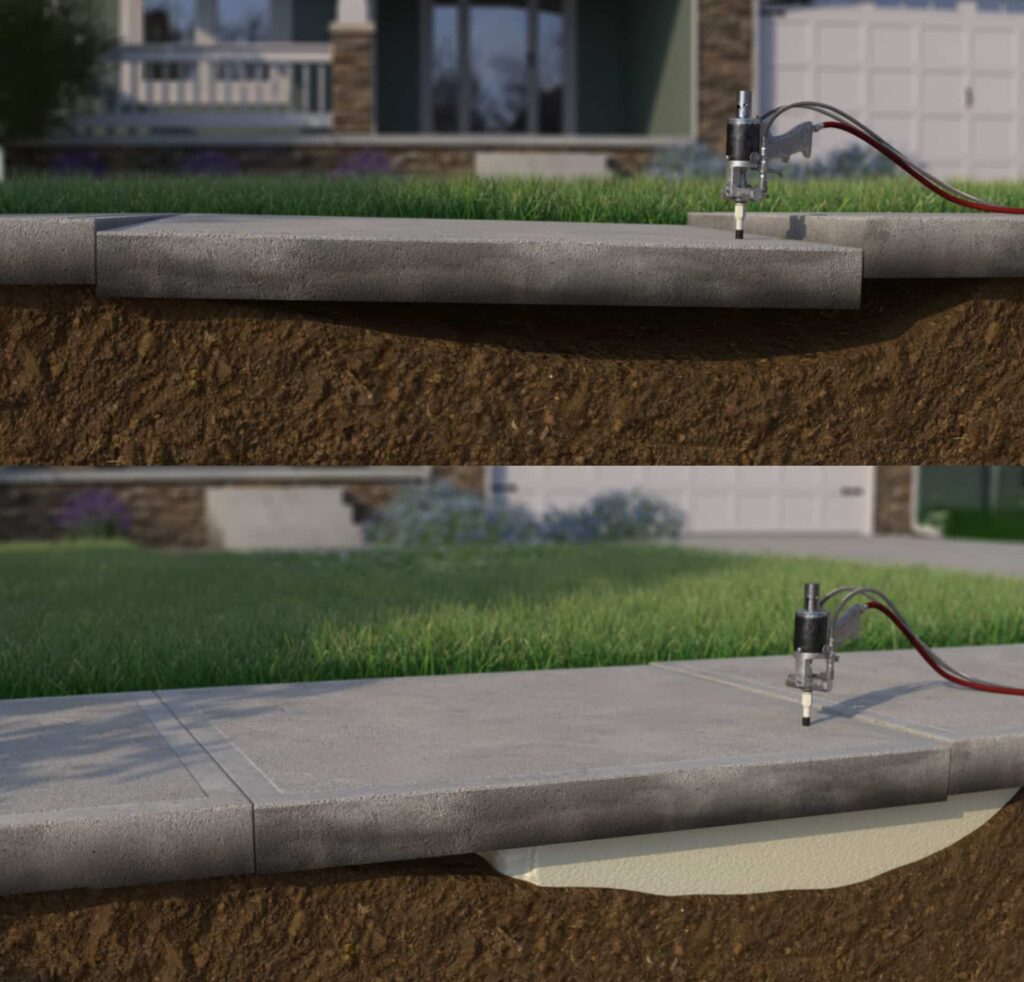 Experts in Concrete Leveling in Grandview, MO
When you need concrete leveling in Grandview, MO, trust the experts at KC
Waterproofing
and Foundation Repair. We have years of experience in the industry and have been serving families in Grandview since 1985. We start every project with a thorough inspection, then talk through the options with the homeowner before beginning any work. We'll keep you updated every step of the way, so you'll have total peace of mind that your project is on track.
Call today for your free inspection.