Keiths crew went out to Shawnee, KS on April 23, 2018, for a waterproofing job for Jim Harders. Waterproofing is essential to a lot of Midwestern and Southern homes because of the large amounts of rain and changing weather throughout the year. Harsh conditions and saturated soils can cause problems with foundations like cracks and bowing walls. These can let in water, critters, and all sorts of things you don't want in basements.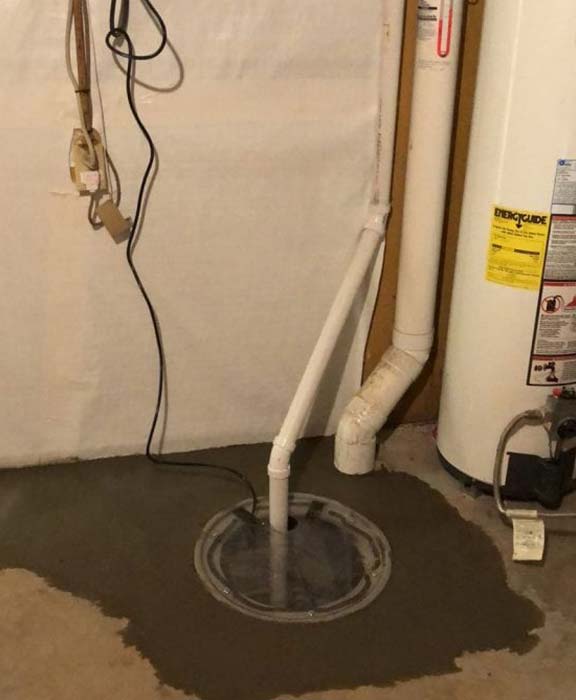 Some options for waterproofing can be interior waterproofing or exterior drainage solutions. For this job, we installed 24 feet of Basement Guardian System with Full Wall Shield. This is like an encapsulation system that keeps out water and moisture and lets everything stay nice and dry inside. After this, we also installed a 1/3HP Sump Pump.Sump pumps are a great backup for any water that might come in past waterproofing measures. Its for peace of mind and assurance that you will not need to deal with costly cleanup or damage.
After completing this job, Keith and his crew cleaned up the materials and dirt, talked with Jim Harders about any questions he may have, and left the area as clean as when they had arrived. If you're looking for a quality waterproofing company, look no further than KC Waterproofing and Foundation Repair. We have experienced crew members who will do the job right the first time. Don't just take our word, look at some of our testimonials as well to see what others have to say.
Contact us today to learn more about sump pumps and other waterproofing solutions.
Your Basement Waterproofing and Foundation Repair experts in Johnson County, Kansas including Prairie Village, Leawood, Overland Park, Shawnee, Lenexa and more!