On April 21, 2018, Keith's KC Waterproofing and Foundation Repair crew were in Olathe, KS. Mr. Chris Dennis had a settling garage slab that was causing his walls to sustain damage. This is considered a foundation repair because we are repairing the foundation of the garage.
To fix this issue, we first installed four piers, three along the west side of the garage, which had sustained the most settling issues, and one pier on the north side of the garage. In total, the slab had sunk two inches! Three of these piers were standard steel piers and the other one was a 250 ECP, Earth Contact Products pier. Piers are driven deep into the ground into stable soil. A plate is then affixed to the foundation and the two are attached. The weight of the foundation then rests upon the piers and gives it the stability and strength that it was previously lacking.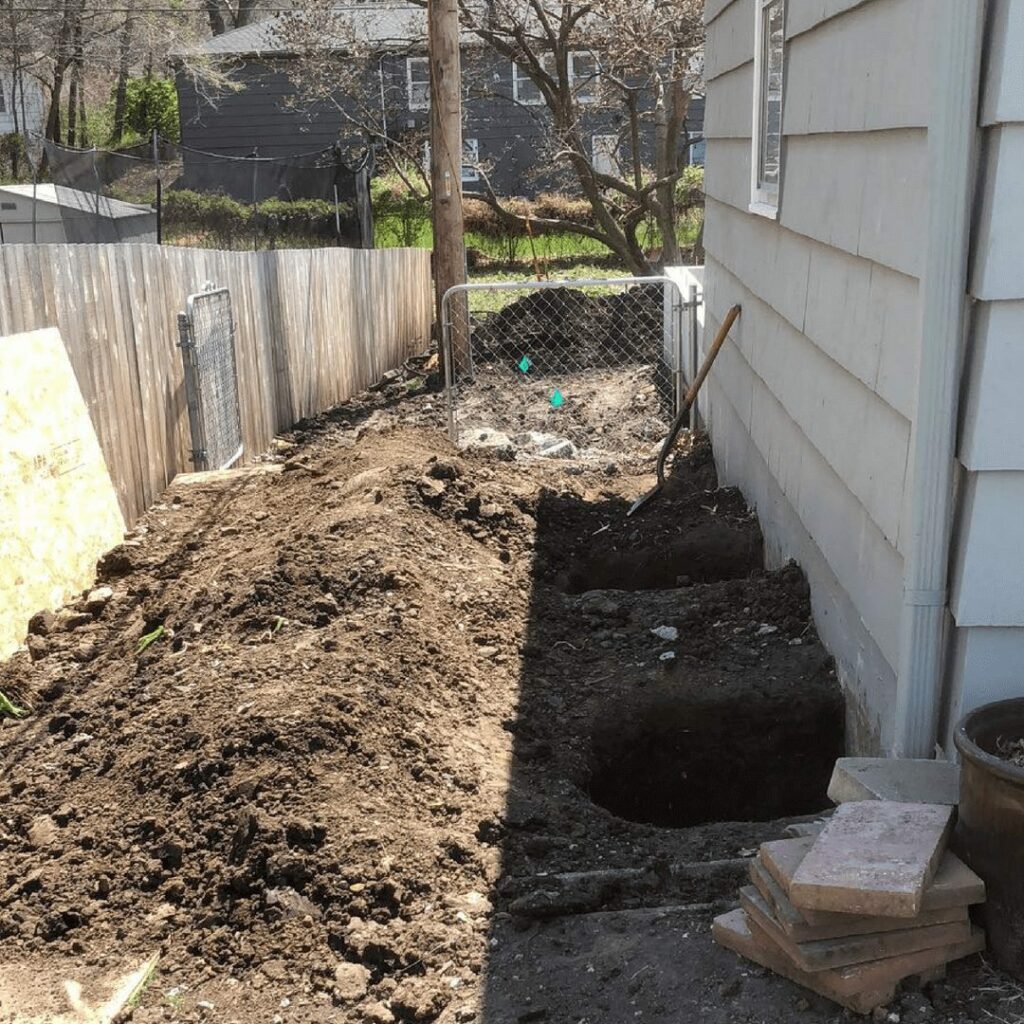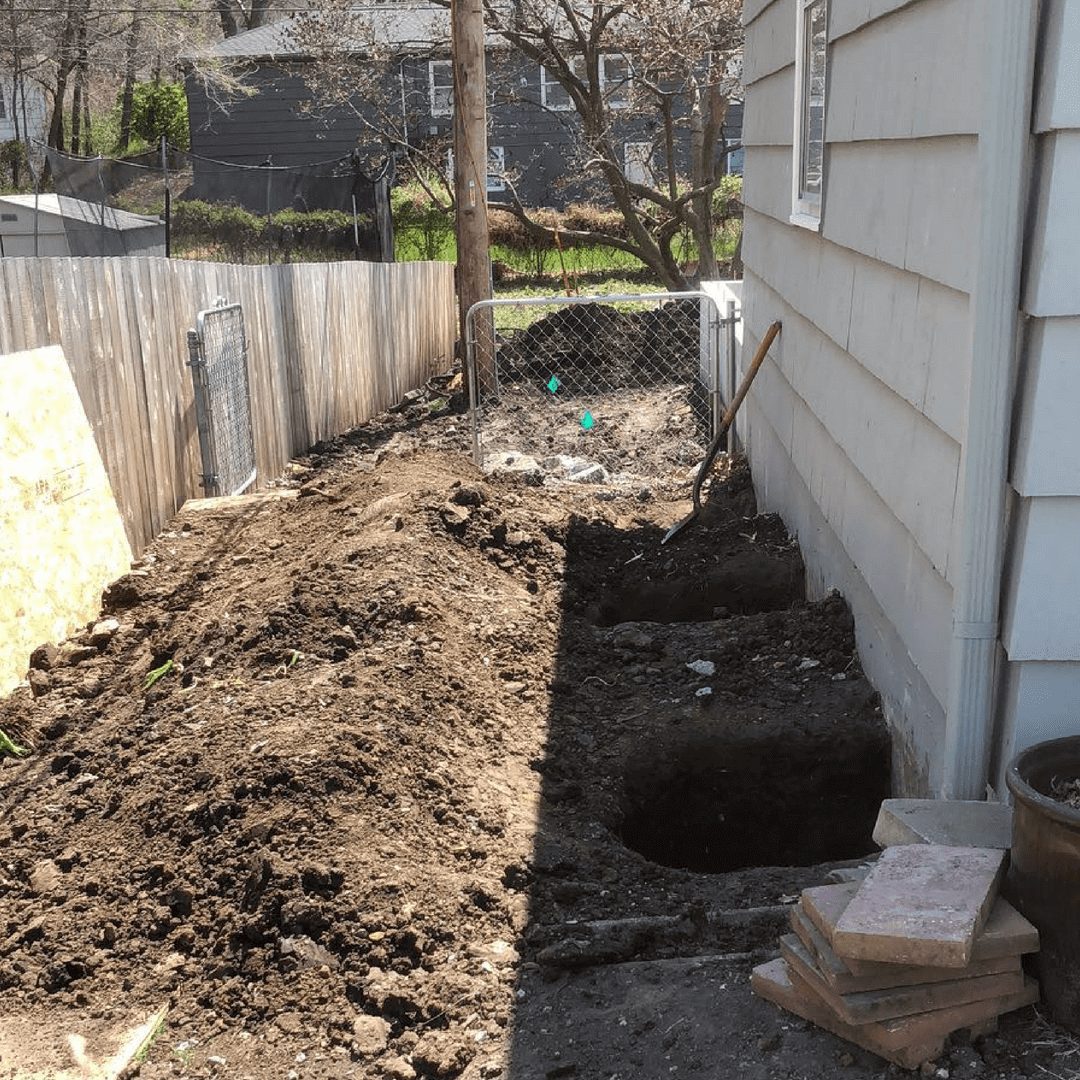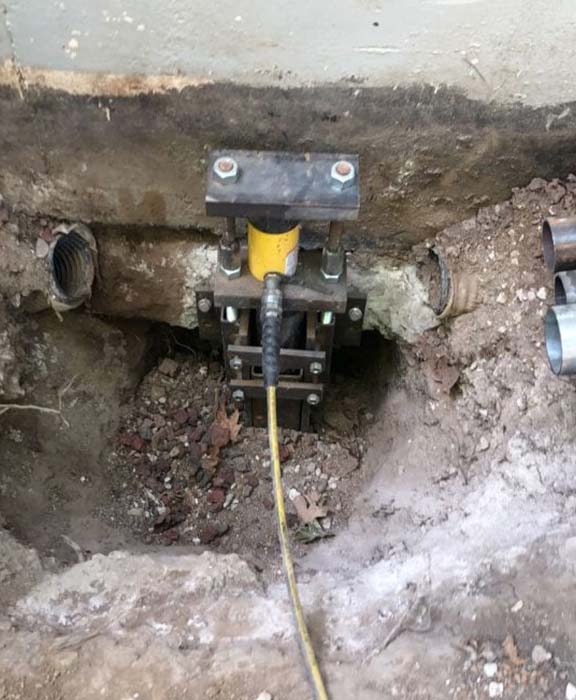 All in all, everything went well and the customer was satisfied. Before Keith's crew left, they cleaned up the area, talked with the homeowner about their experience, covered any questions or concerns that they might have, and packed up their gear.
Unfortunately, we don't have any final photos of the holes we dug for the piers being filled–the homeowner was doing it himself! We love participation! After the issue was resolved, we answered any questions the homeowner had, cleaned up the area, and packed up our equipment and crew.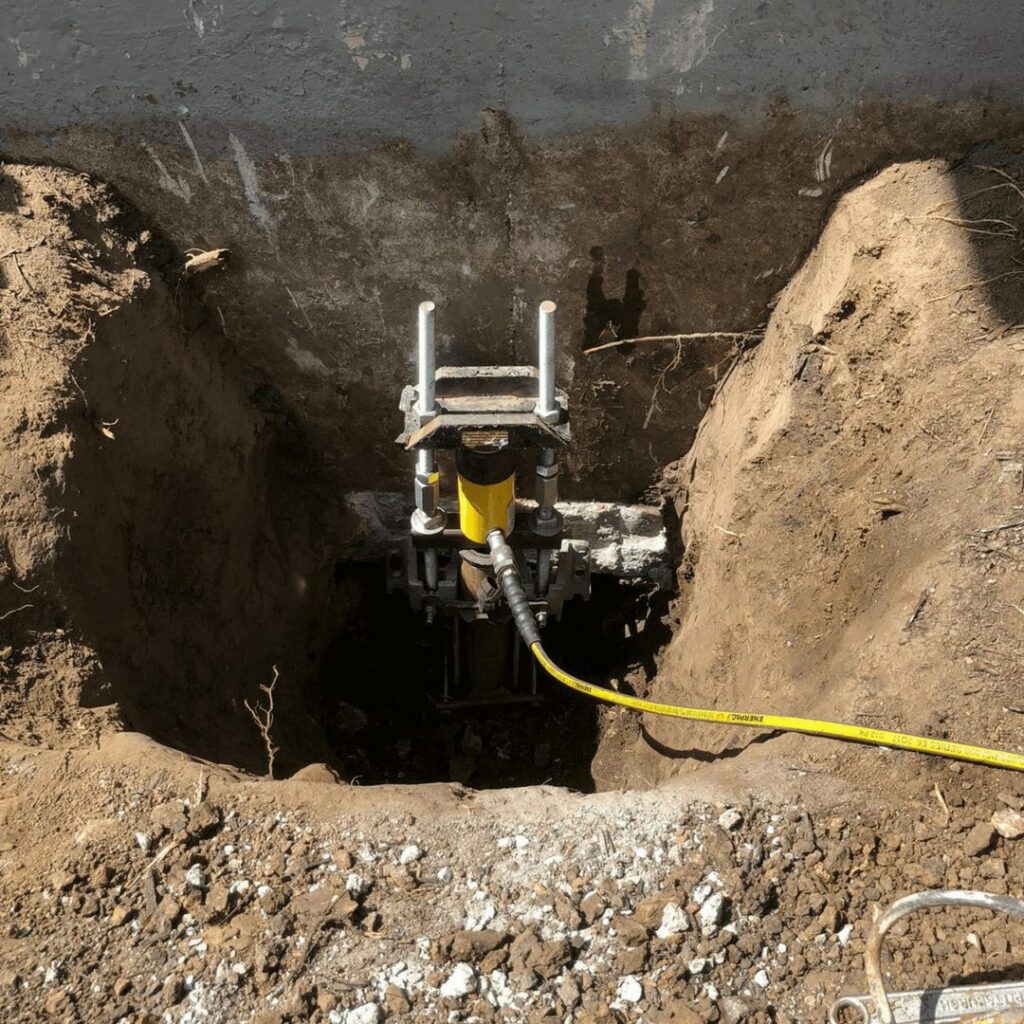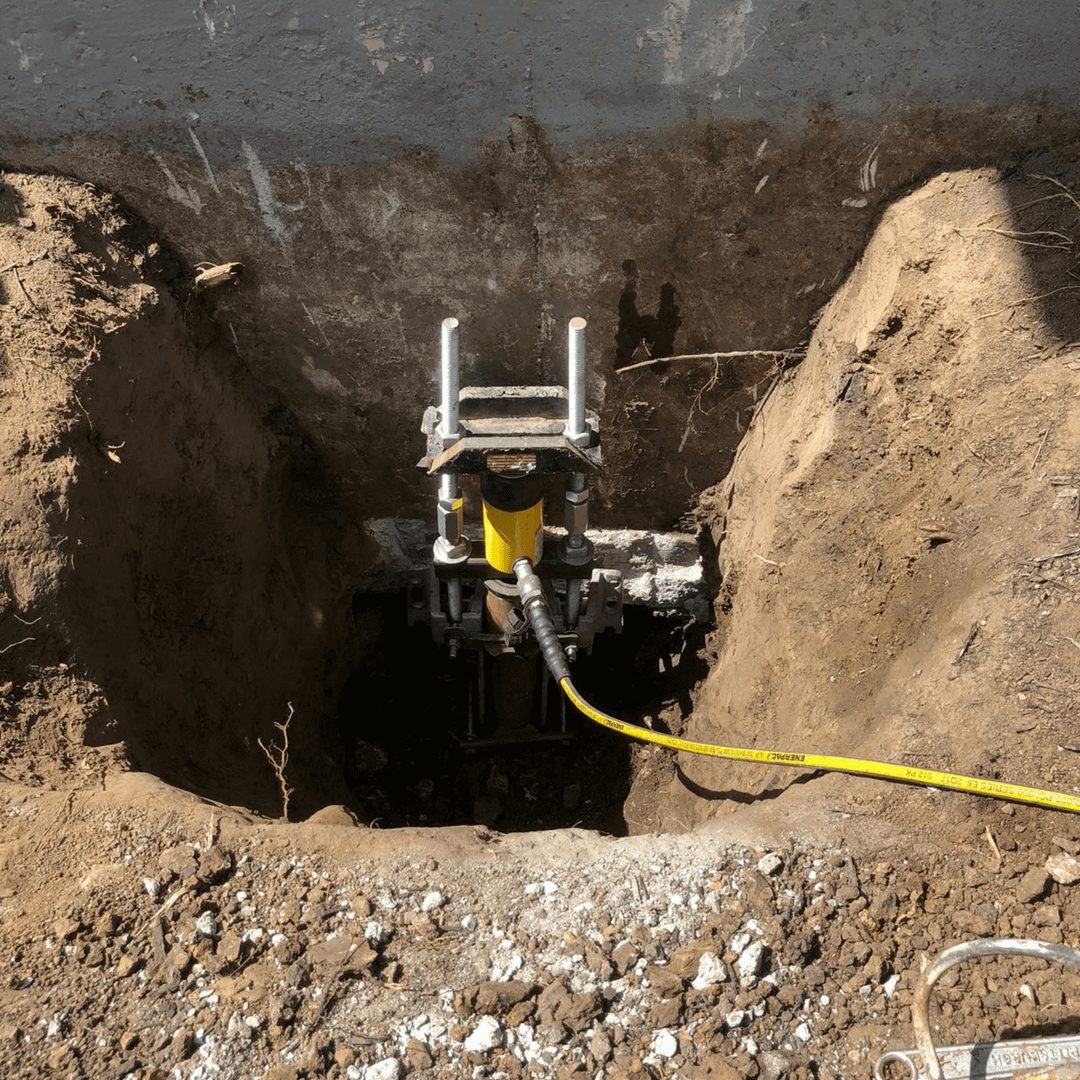 If you have encountered foundation troubles like settling, it's time to give KC Waterproofing and Foundation Repair a call. We are experts in the areas of foundation repair and waterproofing, and we can help you get your home, garage, or other property back to its original state. We want you to have stable and safe places to live and entertain, and we are committed to giving you the best products and services. Contact us for more information and to schedule a free estimate!
Proud to work to keep families in dry and strong homes in Johnson County, Kansas including, Mission, Mission Hills, Olathe, Roeland Park, Merriam, and more!