For this job, we went to Overland Park, KS and Fernando's crew were on the job. This was a foundation repair and exterior waterproofing project and these are pretty common to pair together. Instead of just fixing the foundation, at KC Waterproofing and Foundation Repair we also look to find the source of the problem. If you fix the foundation without addressing the root of the issue, you are going to get recurring problems that may be harder and harder to spot until there's major damage due to more and more material covering it.
With this job, we installed 56 feet of waterproofing, five Plate Anchors, and eleven ECP 350 Piers. Piers are installed into a plate which supports and stabilizes them. They are then used to slowly and gently lift the foundation. Foundations should not be quickly lifted because they can sustain further damage with a dramatic change. It's better to get the foundation as close as possible to level than to make it perfect and cause damage because of that. We also performed some crack repairs which protect against water leaking in and make the wall or foundation nicer looking overall.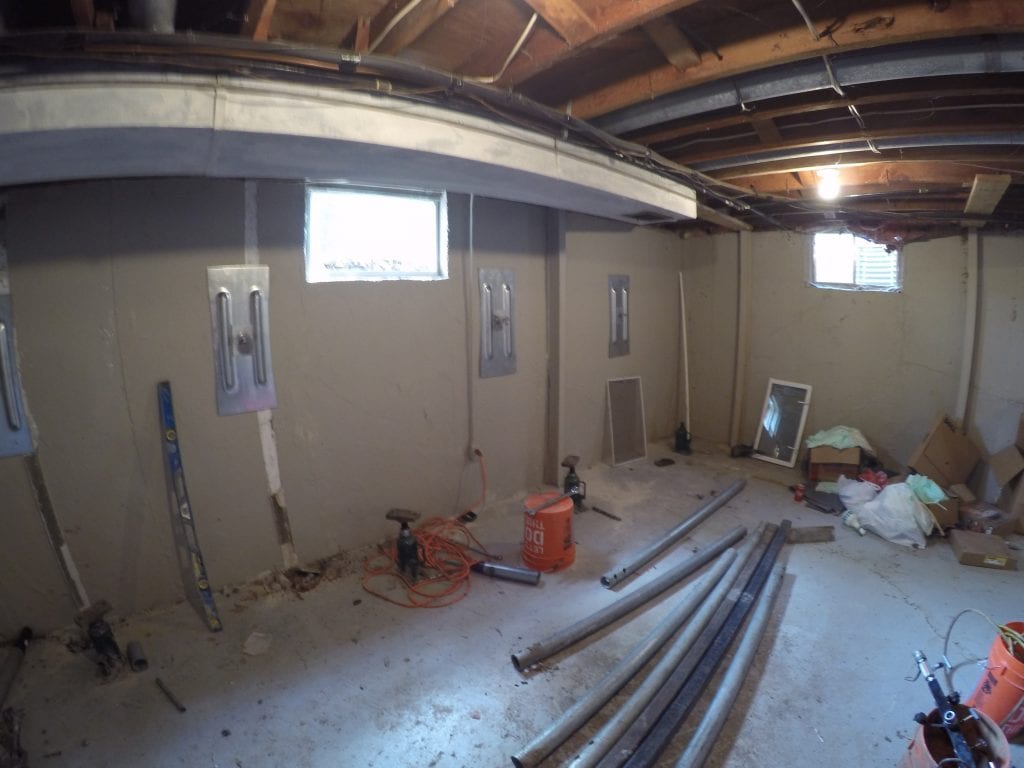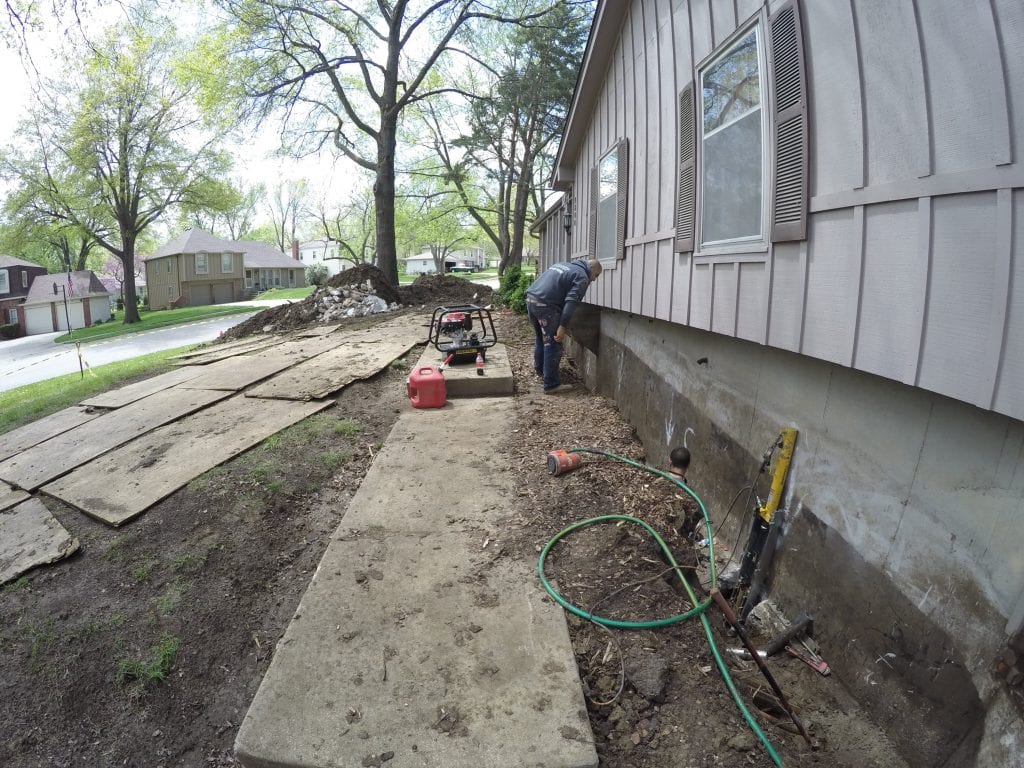 Originally, the wall on the inside was bowing in quite a bit, as you can see from photos. We got that wall pulled back at least 2″ and the wall was flush with the plate on the ceiling and floor. It did, however, make the I-beams that were previously installed by another contractor come off of the wall since they were not helping hold the wall in place. We also got quite a bit of lift on the piers, too. It was really neat to see! However, it just goes to show you that you should always seek out quality foundation repair because it is not a job you should leave to chance.
If you're looking for foundation repair, KC Waterproofing and Foundation Repair can advise you on the best options for your specific problem. We have an expert team that can answer any questions you might have, and we want to make sure that you're getting the best product you can. Contact us today for more information and check back for even more case studies.
Your Basement Waterproofing and Foundation Repair Experts in Johnson County, Kansas including Prairie Village, Leawood, Overland Park, Shawnee, Lenexa, and more!