In this job in Mission, KS, Keith's crew worked on a basement waterproofing dilemma. Basement waterproofing can cause issues with the foundation and it's important to take care of them as soon as possible to avoid big future expenses.
Once the crew arrived, they spoke with the homeowners again about a general overview of what would happen during the project. Once that was settled and any last-minute questions were answered, Keith's crew was off to work on getting the basement waterproofed. This basement had 94 feet of Basement Guardian System installed and a full wall shield. This is a great option for keeping out moisture, getting unfinished basements clean and moisture-free, and making sure that you don't have problems with water in the future.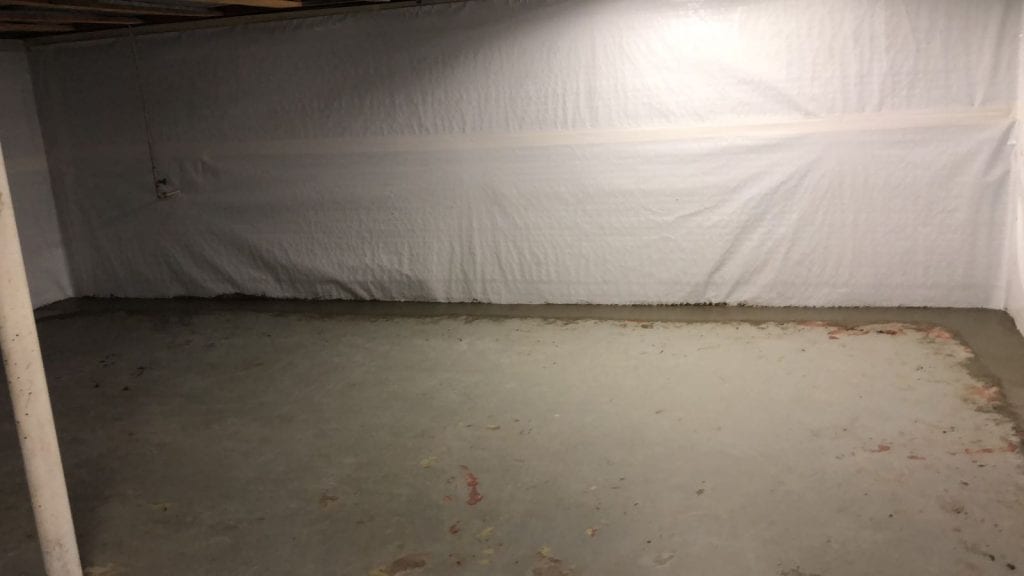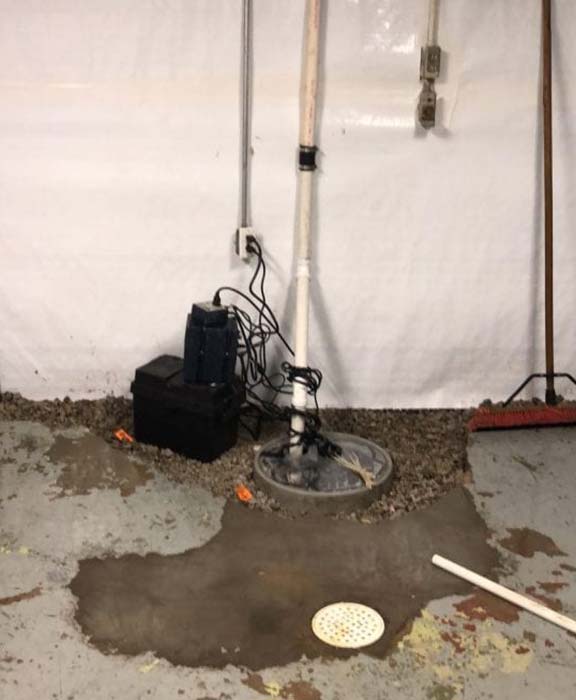 We next installed a C-33 Sump Pump with a backup battery. This is our biggest sump pump, and it has a four-year warranty. The homeowner did have an existing pump in their garage already. We replaced that system with a standard sump pump. We then connected this to the owner's existing discharge pipe. Sump pumps are a great option for when you want to have that extra security that you will not be cleaning up water damage days after a storm. There's no need to worry when you know that you have a sump pump to move that water up and out of your home.
Additionally, we installed a grate at the bottom of the owner's stairs to help with any water that should happen to flow in. This ensures that it will go straight into the sump pump system previously mentioned and be ready to be pumped out. This is a good way to redirect water that seems to go in places that it really should not be.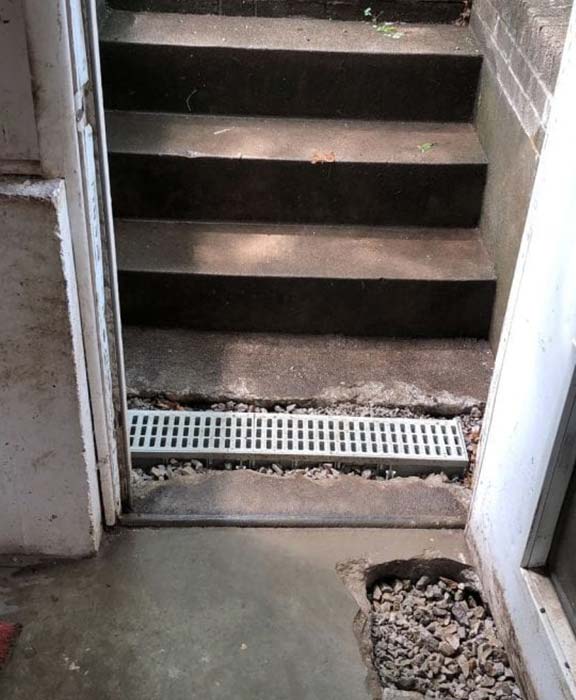 After the job was complete, Keith's crew cleaned up the area, explained what they had done, and asked the homeowners again if they had any questions.
At KC Waterproofing and Foundation Repair, we want to make sure you're treated like family and get the best experience possible. We Are Waterproofing and we want to show you what we can do.
Contact us today to get started on resolving your waterproofing and foundation repair issues.
Proud to work to keep families in dry and strong homes in Johnson County, Kansas including, Mission, Mission Hills, Olathe, Roeland Park, Merriam and more!