Helical Tie Back Being installed through a residential foundation wall. Hydraulic drive head.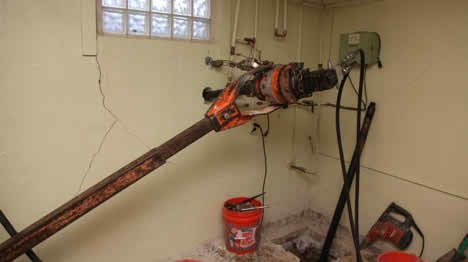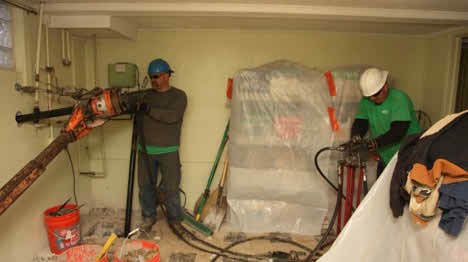 Workers adjusting the hydraulics to continue driving the Helical Tie Back in the Ground. Average Depth is 15-20 ft.
Helical Tie Back Load Bearing Plate. This is placed on the inside of the foundation for full support. Life Time Warranty and the National Life Time Warranty.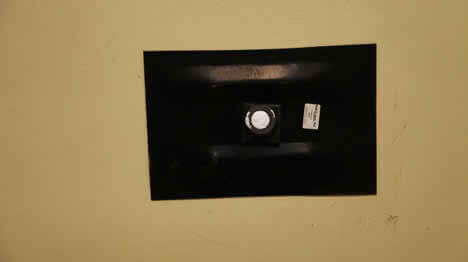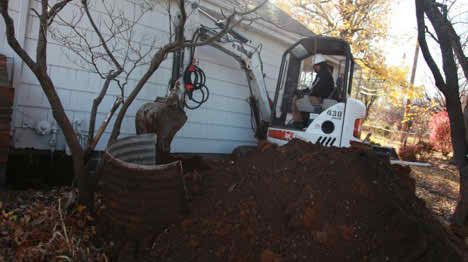 Charles Andre excavates the exterior of the foundation wall to remove clay soil that pushed the wall in and allows the Helical Tiebacks to be installed to stabilize and pull the wall back.
Helical Tie Backs installed and the foundation wall has been waterproofed with a 60 mil rubber membrane. Ready for new drain tile and gravel backfill.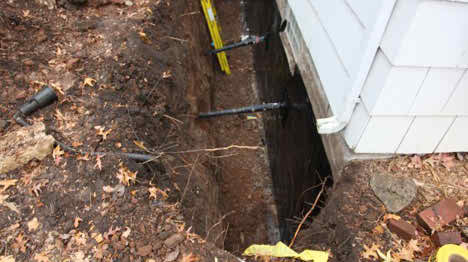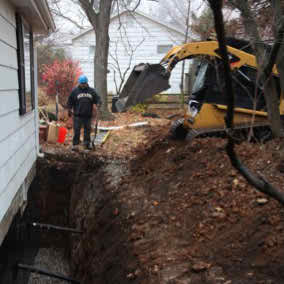 Drain tile has been placed and starting the gravel backfill process.
Working hard in Basement Waterproofing and Foundation Repair for the residents in Northland Missouri including, Weatherby Lake, Lake Waukomis, Platte Woods, Platte City, Richmond and more!