Successful Foundation and Waterproofing Project in Olathe, KS
In this job study, we are going to Olathe, KS with Fernandos crew. This was a fairly big job, and it had a few different pieces. The homeowner, Robert, purchased the home knowing that some previous work had been done to it. They had plate anchors installed and waterproofing that someone had tried to complete on the inside of the basement as well. Unfortunately, it was just black tar on the walls–which is not an effective method of waterproofing.
Robert called us to come out and inspect the home and see the movement that was occurring in the basement. There was a lot! The wall was falling in, pushing against the water lines in the basement. This is obviously not something that we want to see and we wanted to quickly get to work on resolving these issues.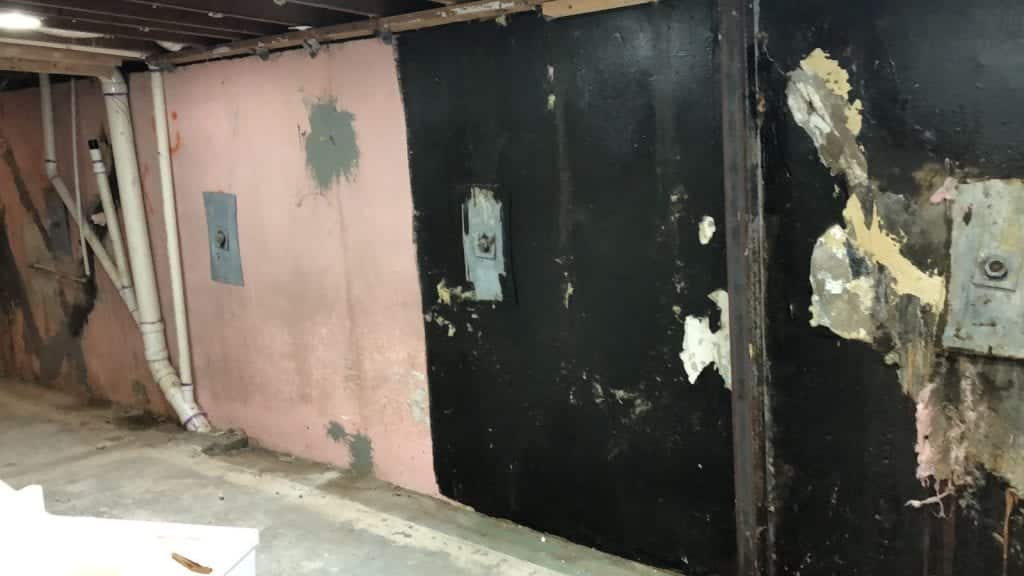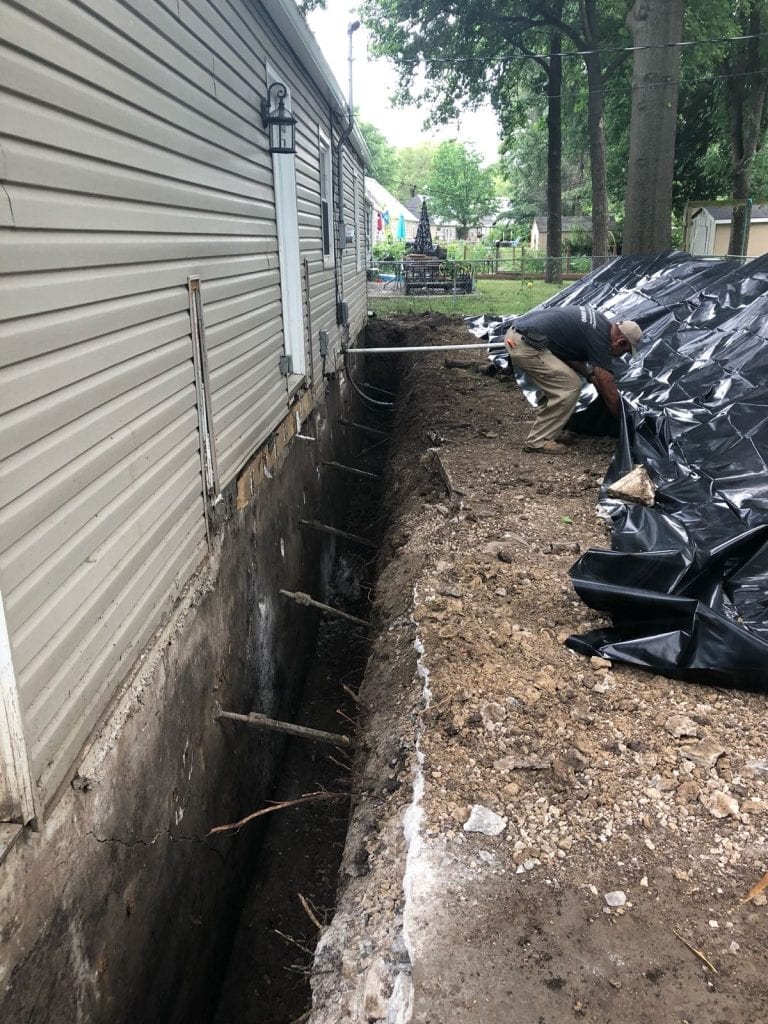 KC Waterproofing and Foundation Repair installed 102 feet of Exterior Waterproofing on three sides of the home to ensure no water would be entering again and the homeowner could have peace of mind. We installed 20 Plate Anchors and cut off the old existing ones that were not doing the job correctly. We got the wall pulled back to where it is now, completely flush with the sill plates. This is great news for the homeowner as the home is now a safe place to live.
We then installed 20 Carbon Fiber Straps along all three walls in the basement to support from further bowing of the wall. These were installed between each plate anchor. Additionally, we installed two C-33 Sump Pump/Back Up Combos in the corners of the basement to pump water out if it should come in. These come with a four-year warranty and are the biggest pump we carry. We also installed discharges for both pumps. All the work that was completed comes with a lifetime, transferable warranty. (Minus sump pumps, which have different warranty specifications)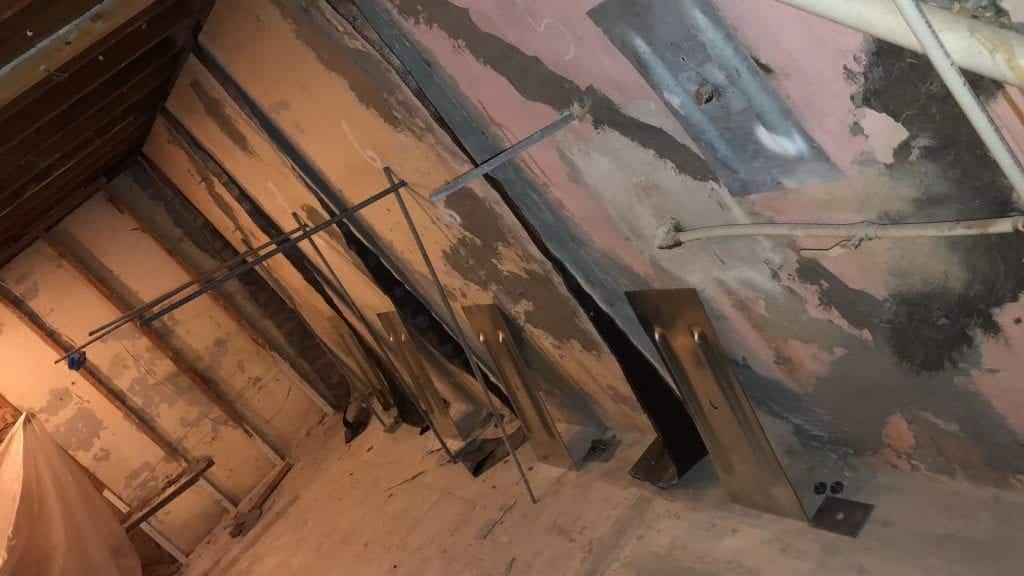 Everything went well and the customer was satisfied. All cracks were injected, and the retaining wall was rebuilt due to it having to be taken down to install the pier.
At KC Waterproofing and Foundation Repair, We Are Waterproofing, but we are also foundation repair. We know you deserve a quality experience and a long-lasting product. This is why we strive to treat each customer with care and attention. If you're looking for a customer-focused waterproofing and foundation repair company, KC Waterproofing and Foundation Repair might be the right fit for you. Give us a call today for more information and to get started!
Your Basement Waterproofing and Foundation Repair experts in Jackson County, Missouri including Kansas City, Raytown, Blue Springs, Grandview, Lee's Summit, Raymore and more!