When you think of retaining walls, you probably think of the tilting walls next to the sidewalk that make it hard to walk past. These retaining walls are failing, but they are placed to hold back the soil on hills or sides of houses in most cases. However, retaining walls can also be used as a source of decoration and design, as is the case with using it to terrace the land.
Retaining Walls and Their Usual Purpose
Classically, retaining walls have been used for holding back the soil on the sides of hills, next to homes, with flower beds, and more. A lot of the time, these are not built correctly and they weaken and fail. Retaining walls also need to be replaced every so often and that's another reason why you may see many failing retaining walls. How do you build a retaining wall that will last the test of time and the elements? Turn to KC Waterproofing and Foundation Repair to get it right!
We begin with installing a sturdy base that will be the basis for the rest of the wall. This step is crucial to the overall stability of the wall. If the wall is on a slope, it will also need some form of drainage so that it does not fail. We can install this as well and make sure that there won't be any problems with water. We will then build up the wall, making sure that it is level, stable, and supported. After the wall is complete, we will finish the top so that it has a nice curb appeal.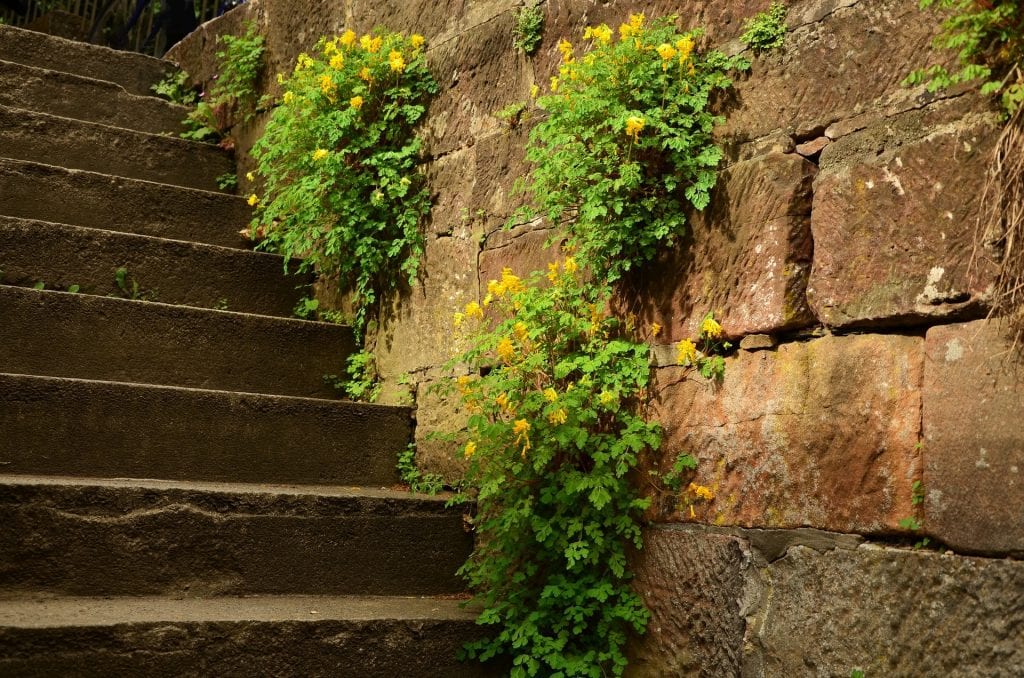 Is this the only option for retaining walls?
No! Retaining walls can actually be used in many instances. One of these is to create beautiful raised flower beds. Another instance of retaining walls being used outside of their original purpose is to have a terraced backyard that adds detail and depth to your home and your curb appeal. You can have a patio on one level and a pool on the next! The options are as endless as you have an imagination for them.
We can work with you to find the best option that fits your style and also fits your property. While you may be tempted to go all out on interesting retaining wall terracing all over your backyard, it may be more suitable and sustainable to only do one retaining wall so that you have two levels to entertain on and no problems with a seriously sloped backyard.
How to Get Started with Your Retaining Walls
If you need a retaining wall repair or you would like to install a retaining wall, give us a call! Now is a perfect time to get them in before big summer parties and cookouts. Think of how beautiful your home will look to your friends and family when the professional craftsmanship that went into it is clear. Contact KC Waterproofing and Foundation Repair today and get started on making your dreams a reality!
Working hard in Basement Waterproofing and Foundation Repair for the residents in Johnson County, Kansas include Fairway, Stillwell, Bonner Springs, Lake Quivira, Bashor, Paola and more!