If you have a crawl space in your home, you may have problems with mold and mildew in that area, especially now that we are seeing more spring rain. While pier and beam home foundations are great for keeping water away from the home foundation during storms and flooding, they can retain moisture because they are cool, dark, and damp if unfinished. This can lead to moisture building up and causing mold, mildew, and even standing water.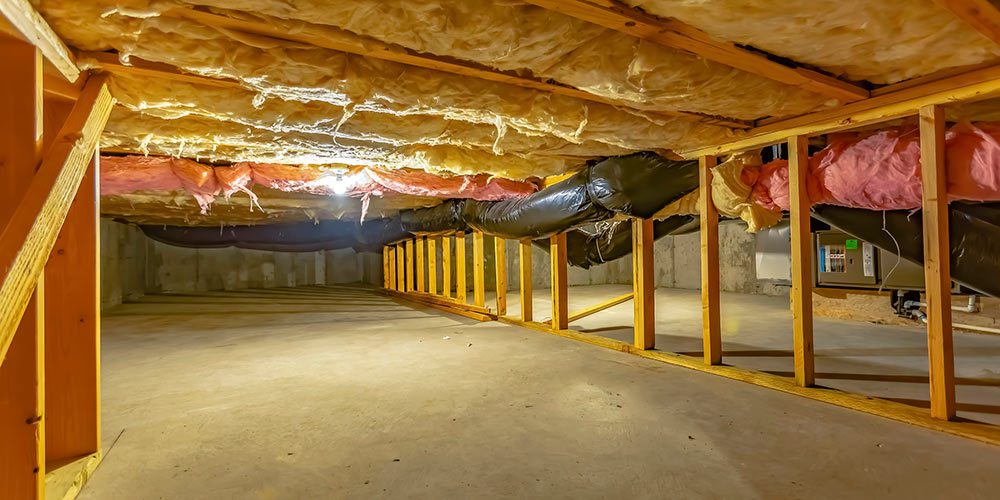 Questions to Ask Before Starting
One of the great parts about homes with a crawl space is that there is access to the foundation and access to plumbing and electrical. However, this also means that there is a wide open space beneath your home. This can lead to moisture and mold damage, as mentioned, and it can also lead to pests and insects under your home. This is why it's so important to get to the root of the problem instead of just cleaning up the water and moving on. Why is water coming into the space? How can we stop the water? Is there a drainage issue? Is it just damp and cool because it's unfinished? We will explore options on why your crawl space is having moisture problems.
Mold and Mildew Solutions for the Crawl Space
If you have mold and mildew actively in your crawl space, we will take care of this before anything else. First, we will clean up any mold and mildew to make sure that it is not just trapped under the vapor barrier and continuing to grow. We will also want to seal up any venting done in the crawl space because this is an antiquated notion that does not work and will let moisture in. Next, we want to keep the crawl space dry with a vapor barrier and seal out any moisture. We will also install a sump pump and drainage system in some crawl spaces that have continuing drainage issues. This will protect against any water that does manage to make it inside the home. The moisture level in the crawl space also needs to be controlled, and that is accomplished through a dehumidifier.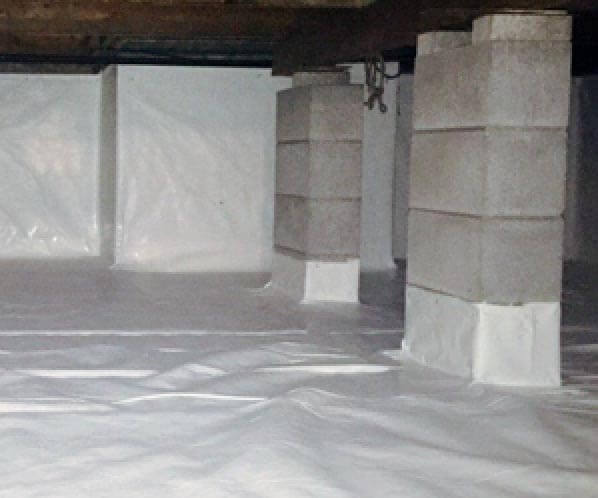 Benefits of a Finished Crawl Space
A finished crawl space with encapsulation has many benefits. These include fast, clean installation, elimination of mold and mildew from the air in your home, utility bill savings, added storage space, and much more. The benefits outweigh the costs of a finished crawl space. If nothing else, you will make sure that your family is safe, healthy, and not breathing mold by finishing your home's crawl space.
Interested in finishing your crawl space? Need to prevent mold and mildew?
Call KC Waterproofing and Foundation Repair. We have the experience and expertise it takes to properly encapsulate your crawl space and seal out moisture. Plus, we offer financing options if you qualify–so there's no need to worry about the cost upfront. Contact us today to find out how we can improve your family's health, give you more storage space, and save you money on utilities!
For more valuable articles like this, visit our Ultimate Guide to Waterproofing your Kansas City Home.