We've all been there: staring at the foundation of our home trying to figure out if those cracks are serious or not. Does a vertical foundation crack mean something different than a horizontal crack? Can you just fill the foundation cracks? These questions have probably all run through your mind at some point. In this article, we'll discuss some of the different types of cracks, their meanings, and possible solutions to the foundation cracks.
Vertical cracks are some of the most common cracks that we see, and they are usually a sign of settlement. This means that they may be due to the natural settlement of the home in the first few years after it has been built. However, they could also be a serious foundation repair issue that needs to be resolved.
How do you know? If the cracks are small and have never gotten bigger after they initially appeared after the home was built, they are likely okay to just cover with epoxy. If they have recently appeared, appear to continue to grow, and are wide cracks, there is likely a problem with your foundation. You can monitor this yourself or call a professional to get your foundation crack repair problem checked out.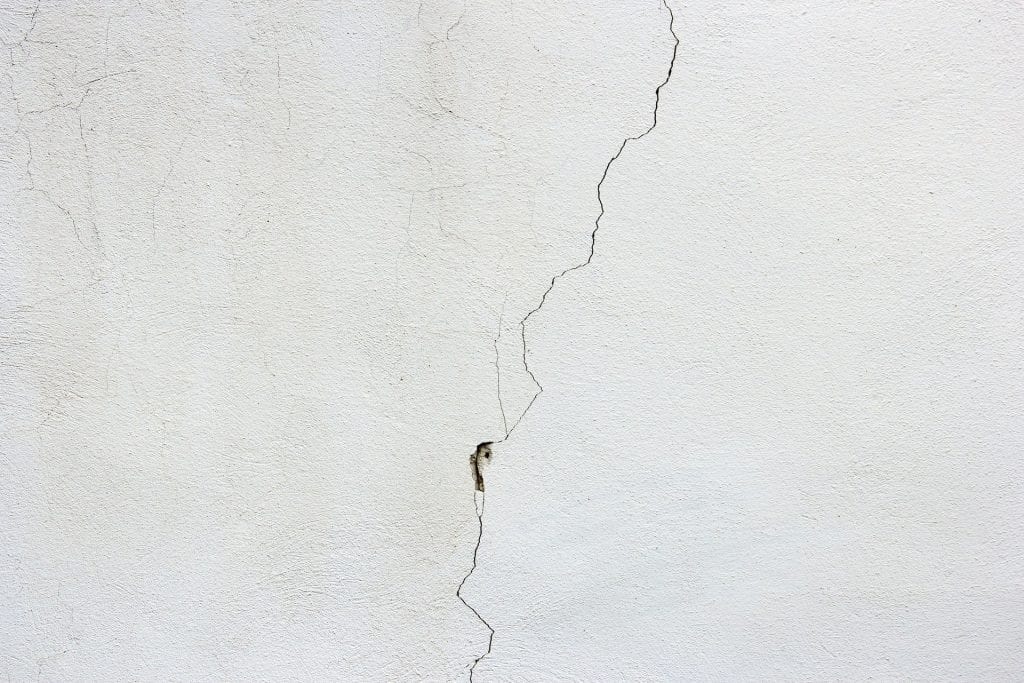 Horizontal cracks
These foundation cracks are usually caused by a bowing wall. Bowing walls will usually happen due to hydrostatic pressure. When soil is backfilled beside the home that was dug out for the foundation, it is looser than the heavily compacted soil that hasn't been dug out. Therefore, it can fill with water and get heavy. This is especially a problem if it happens to freeze.
The heavy, water-filled soil (or frozen soil) then pushes against the foundation in unexpected ways and causes foundation cracks. Eventually, these will lead to a wall bowing in or outwards. This should be taken care of immediately, as they can collapse without warning. If you think you have bowing walls, call the KC Waterproofing and Foundation Repair experts as soon as possible.
Shrinkage Cracks
Shrinkage cracks in a poured concrete foundation wall are caused during the concrete curing process. This is pretty normal and nothing to lose sleep over. However, that doesn't mean you should ignore shrinkage cracks. If there's poor drainage around the foundation, hydrostatic pressure will build up and push water through shrinkage cracks and into your basement. Fortunately, shrinkage cracks are easy to seal.
Slab Foundation Cracks
Slab foundation cracks are caused by movement in the foundation. The movement could be caused by various things, including expansive soil pushing against the slab, voids under the slab caused to soil erosion, or upheaval caused by tree roots searching for water. Slab foundation cracks can allow water to enter your home, and if they're wider than 1/16 inch, you should contact a foundation repair contractor for an inspection.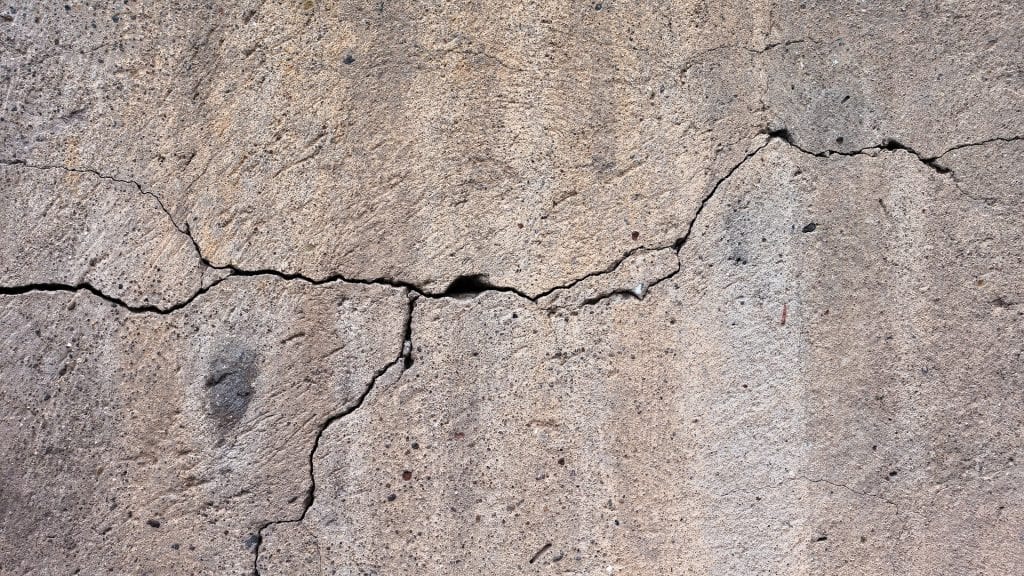 Stair Step Cracks And Diagonal Cracks
If you see diagonal foundation cracks on your foundation walls, you likely also have a problem with bowing walls. If you see stair-step cracks, it's very likely due to frost heave (when the frozen soil pushes against your home or raises things) OR due to the settlement of the home. In either case, it could be a fairly easy fix.
Have Foundation Cracks? Call KC Waterproofing and Foundation Repair!
At KC Waterproofing and Foundation Repair, we are experts in foundation repair and waterproofing. Never leave a foundation problem to get worse. Fix the problem now and stop stressing about it! Contact KC Waterproofing and Foundation Repair now for more information and to get started.
Visit our Ultimate Guide to Waterproofing Your Kansas City Home for more articles that will help you keep the basement of you Kansas City Metro area home dry and strong.
Bringing Professional Basement Waterproofing and Foundation Repair to homes in Wyandotte County, Kansas including Kansas City, Leavenworth, Atchison, Lawrence, Lansing, and Tonganoxie!