Greg Hublers Sandwich Shop was doing just fine – until it wasn't. Suddenly, large amounts of water would enter the building every time it rained. Sometimes enough to force Hubler to shut down for the day. That's why he picked up the phone to call us at KC Waterproofing and Foundation Repair.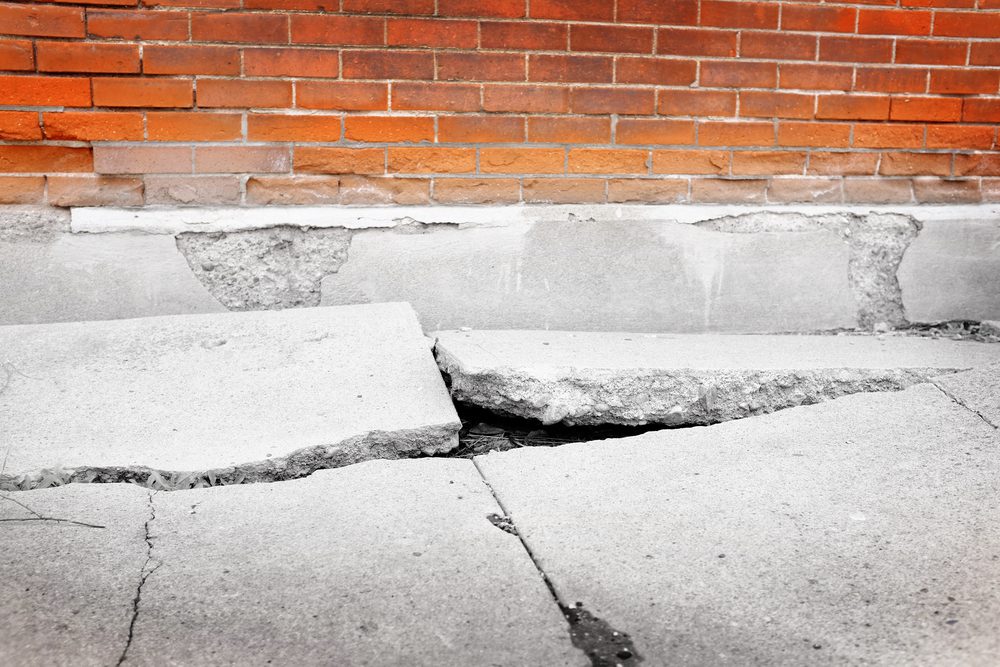 What KC Waterproofing and Foundation Repair Discovered in this Kansas City, KS Business
It is important to learn the cause of the water leaks before applying a waterproofing solution to fix the problem once and ensure the customer is only paying for what they need.
We discovered that the water was entering the building from underneath the sidewalk. We set out to learn the cause and discovered that the restaurant's neighbor had recently done some landscaping work which caused the sidewalk to shift and in turn caused the flooding.
Concrete Leveling and Waterproofing Repair Procedure
The KC Waterproofing and Foundation Repair team went to work to relevel the sidewalk slabs that had been disturbed by the neighbor's work. Not only were these causing water to enter Huber's restaurant, they can also be eyesores and tripping hazards to all who cross them. A restaurant does not need that liability on top of a waterproofing problem. Concrete Leveling solved both problems at once.
How Can Concrete Leveling Fix a Damaged Slab?
At KC Waterproofing and Foundation Repair, we use a state-of-the-art polyurethane product called Polypier from Earth Contact Products another Kansas City company. The Polypier is an expanding foam that permanently fixes your concrete problems and weighs less than the original mud or new concrete so it won't compound the sinking problem.
After that was accomplished, we put caulking along the building and siding to ensure everything was sealed and that Hubler's sandwich shop would not be soggy again. The entire project only took a couple of hours.
Concrete Leveling and Waterproofing Customer Review
Hubler says he is pleased with the work and has not experienced any water leaks or flooding since. He appreciated the straightforward approach to sizing up the problem and providing a quote he could understand and act on. Yes, there are many unknowns in the restaurant industry these days, but for Hubler, flooding and water damage are not one of them.
Let us help you with your Basement Waterproofing or Concrete Leveling needs and you can have a success story just like Hubler in Kansas City, Kansas. We always start with a Free Consultation to discover the root of the problem so you can be confident in the Foundation Repairs you invest in. Contact us today to schedule your free consultation.
Bringing Professional Basement Waterproofing and Foundation Repair to homes in Wyandotte County, Kansas including Kansas City, Leavenworth, Atchison, Lawrence, Lansing, and Tonganoxie!