KC Waterproofing and Foundation Repair can think of no better compliment than to have a client refer us to a friend or hire us back to do continued work on their home. The latter is our relationship with our long-time customer, Linda Higgins from Olathe, Kansas. And she has experienced years of the benefits of a dry basement and strong foundation because of our dedication to our work.
What KC Waterproofing and Foundation Repair Discovered in this Olathe, Kansas Basement
In 2017, there was water coming in through the basement floor of this older Olathe home which prompted the homeowner to call KC Waterproofing and Foundation Repair for help. A year later, she experienced cracks in her foundation along the back wall of the finished area of the basement and some smaller cracks in the unfinished area as well.
The previous water damage caused foundation problems in the form of a bowing foundation wall which needed to be addressed.
Basement Waterproofing and Foundation Repair Procedure
In the initial service call, we addressed the basement floor water by installing a Sump Pump to mitigate any water that would make its way into the home. This provided a dry basement solution for Higgins.
However, her home then experienced new basement wall cracks within the finished and unfinished portions of the basement. She immediately called us back. The Sump Pump took care of the water that came in, but it's still in a Kansas City metro area home's best interest to solve any basement water problems as it can cause health issues as well as foundational problems like Higgins experienced.
In the second service call, we completed the foundation crack repairs and installed 14 carbon fiber straps along the entire south wall of the basement. This solidified the bowing wall.
We did need to remove the drywall to get the job done right, but KC Waterproofing and Foundation Repair ensure a clean work area before, during, and after the work. It's that attention to detail that gives our customers the confidence to make us their go-to basement waterproofing and foundation repair contractor in Kansas City.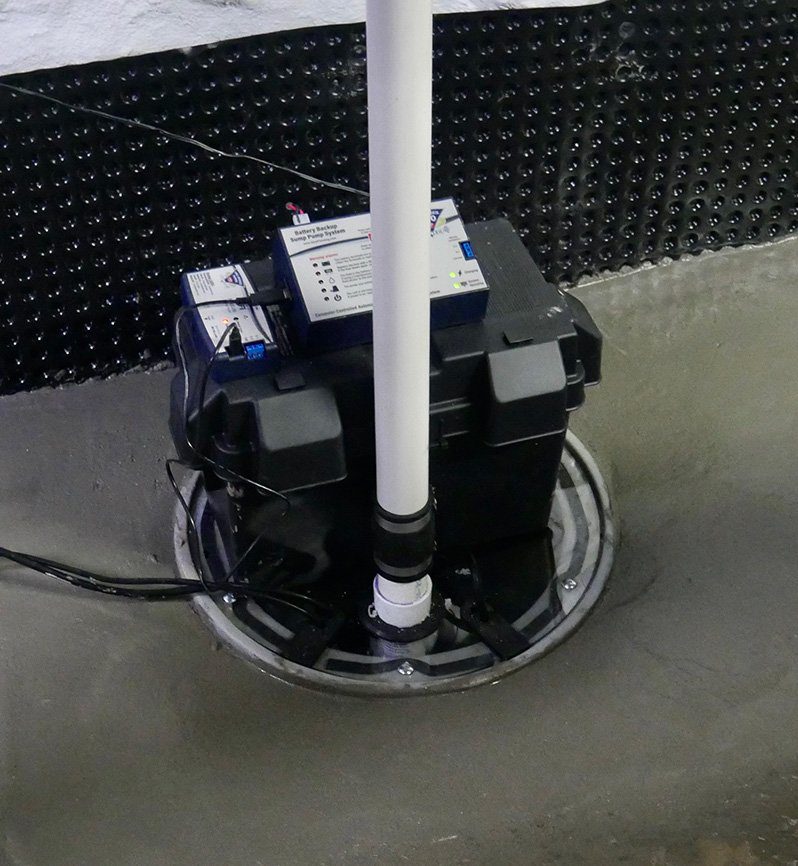 The Basement Waterproofing Customer Review
Higgins tells us she has had no more basement water problems since we completed the work on her home in 2018. Our goal is for our work to completely solve the basement waterproofing or foundation repair problem and have that repair last.
My consultation experience was very good, the owner was terrific and I liked the staff, Higgins said. I am very happy to have a worry-free basement, especially on rainy days.
Let us help you with your Basement Waterproofing or Foundation Repair needs and you can have a success story just like Higgins in Olathe. We always start with a Free Consultation to discover the root of the problem so you can be confident in the Basement Waterproofing and Foundation Repairs you invest in. Contact us today to schedule your free consultation.
Proud to work to keep families in dry and strong homes in Johnson County, Kansas including, Mission, Mission Hills, Olathe, Roeland Park, Merriam, and more!