Basement Waterproofing Service in Kansas City
It doesn't take much moisture in your basement to cause significant structural damage. Natural groundwater can cause cracks and bowing in your foundation walls, and if not addressed, serious damage to your property in Kansas City. Additionally, moisture often leads to bacteria and mold growth, posing serious health threats to you and your family. If you want to hire a basement waterproofing company in Kansas City, MO to help you prevent these issues, turn to KC Waterproofing and Foundation Repair. We are the leading team in the area and are here to serve your family. Call now for more information!
Why Waterproof Your Basement?
Reduce risk of flooding
In Kansas City, MO basement flooding is always a possibility when there is heavy rain. You can hire our basement waterproofing company in Kansas City, MO. Our specialists on staff can protect your home by diverting how water flows around your property and keep it from draining into your basement and flooding it. This way, you don't have to worry about water damage, mold, or possessions getting ruined.
Reduce overall moisture

Moisture inside can heat up a space and create an environment that feels uncomfortable and allows mold to grow. Since water goes up as it evaporates, the problem may be starting from the basement level. You can curb this effect from happening by having your basement waterproofed, and it will cool down the home.
Protect your property
Waterproofing your basement is a smart idea, because they are not built to withhold moisture, and it can quickly eat away at the space. Water damage warps wood, causes walls to rot, and will ruin any items stored in the basement. Waterproofing services also help keep the foundation intact and less prone to shifting.
Basement Waterproofing Specialists
We offer a combination of advanced technology and years of professional experience.
Our many years of experience have gone into engineering the perfect waterproofing system, and in that time we have become one of the leading local companies in the greater Kansas City area. We proudly serve families and install sub-floor drainage systems in Kansas City, MO homes that are engineered to solve basement water problems. Our systems can be designed to meet the needs of any home, regardless of age or size.
How We Do Basement Waterproofing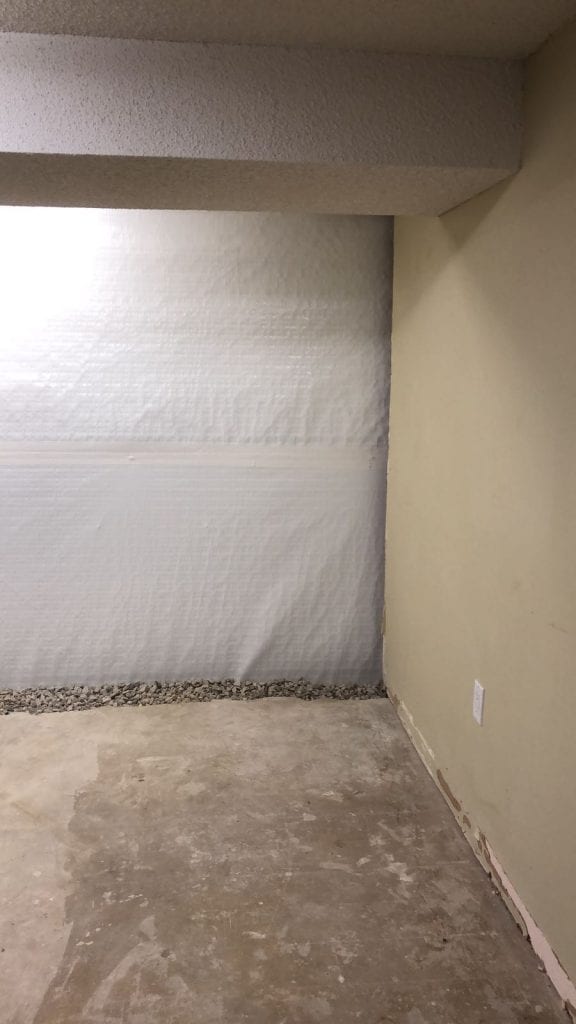 We start by evaluating your basement's moisture levels. Depending on how severe the water damage is, we can recommend certain solutions that will help draw water away from your basement and prevent it from entering your space. Our experts will install closed drainage systems that use a vapor barrier to direct water down into the sub-floor drainage. Then, our sump pump systems will pump the water out of the home. Our basement waterproofing system for Kansas City, MO properties is a sub-floor drainage system designed to prevent flooding, without worrying about soil clogging under the floor. We use only durable, quality materials and products to assure that your basement stays safe and dry. You can trust our team in Kansas City to do a complete and comprehensive job waterproofing the space.
Kansas City's Top Basement Waterproofing Company 
Waterproofing your basement is one of the most important improvements you can make to your property. KC Waterproofing and Foundation Repair specialize in these services, so call us today to get a free estimate!