Did you know that too much moisture in your basement can wreak havoc on your home's structure? It's true — moisture from excessive rain or natural groundwater can result in bowing or cracks in the walls, resulting in serious and expensive damage to your property. To avoid these costly damages, it is best to request waterproofing services from a local Overland Park company that can install a flooding or drainage system.
Besides the expenses required to repair such severe damage, there's the risk of serious health problems from the subsequent mold and bacteria growth. If left unaddressed, your family could face severe health risks.
Professional basement waterproofing can protect both your Overland Park home and your family from the havoc of too much moisture. Looking for a company that offers this high-quality service? Contact KC Waterproofing and Foundation Repair in Overland Park for our waterproofing services, we will get the job done right!
How Basement Waterproofing Works
Our Overland Park team begins their basement waterproofing with a thorough evaluation of the moisture levels in your basement. If there's already severe water damage, we may recommend various strategies to combat this.
Then, our basement waterproofing experts in Overland Park install a sub-floor drainage system. This system uses a vapor barrier to direct water into a drain, preventing flooding in your basement. Then, we use a sump pump to remove all excess water. By combining these strategies, we can effectively remove all excess moisture from your basement and keep it from developing any further water issues.
Why Basement Waterproof for your Overland Park Home?
Waterproofing your basement has the following benefits:
Reduced risk of flooding
Reduced overall moisture
Enhanced protection for your home
The sub-floor drainage system we install minimizes flooding risks to your structure during heavy rain periods. The system works by diverting water away from your basement to prevent damage. With this system, you don't have to worry about mold growth or water damage.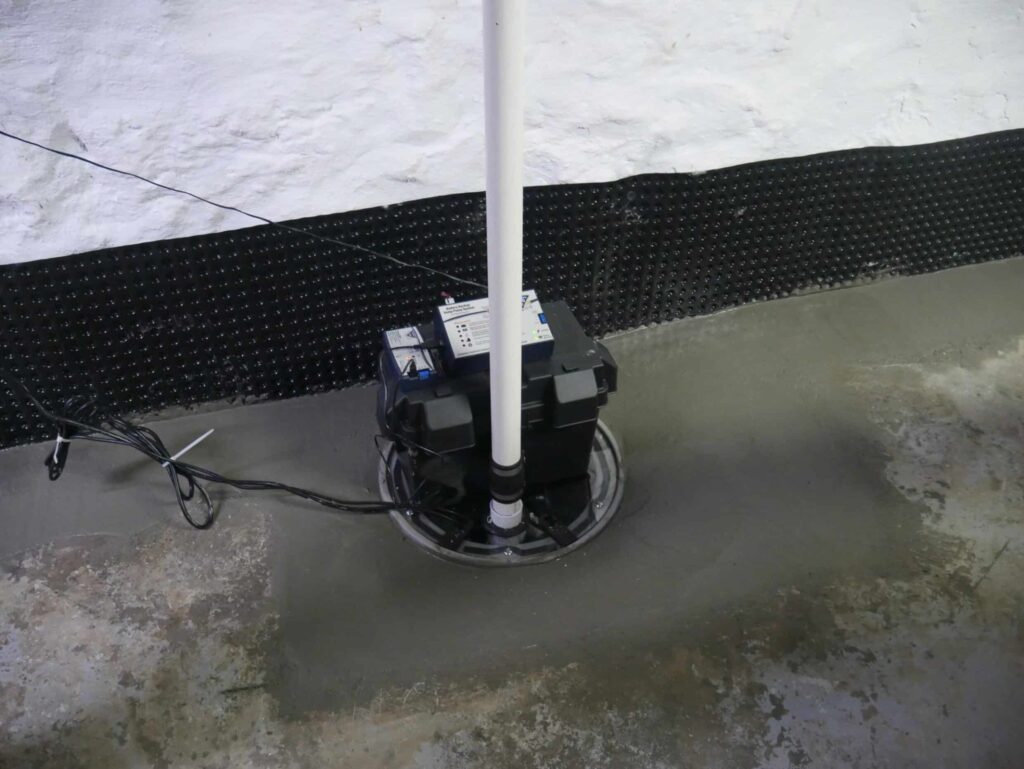 The Best Basement Waterproofing Team in Overland Park, KS
When it comes to basement waterproofing, you only want to hire the best of the best. Contact KC Waterproofing and Foundation Repair for all your basement waterproofing needs in Overland Park.