Basement Waterproofing — Grandview, MO
Does your Grandview, MO home have a flooding/drainage system? Many homeowners don't realize that it doesn't take a lot of moisture in a basement to cause severe damage to their homes. Moisture can lead to mold and bacteria growth, which can pose a real health threat to you and your family.
The best way to prevent these issues is with basement waterproofing. If you need basement waterproofing in Grandview, MO, call KC Waterproofing and Foundation Repair.
Why Should You Waterproof Your Basement?
Waterproofing your basement may seem like an extra step that isn't necessary, but there are many reasons why waterproofing will pay off.
First, waterproofing reduces the risk of flooding. It protects your home by diverting water and keeping it from draining into your basement.
Second, waterproofing reduces the overall moisture in your basement, keeping it cool and dry.
Finally, waterproofing protects the integrity of your property. Moisture can eat away at wood and cause walls to rot, which can compromise the strength of your home over time.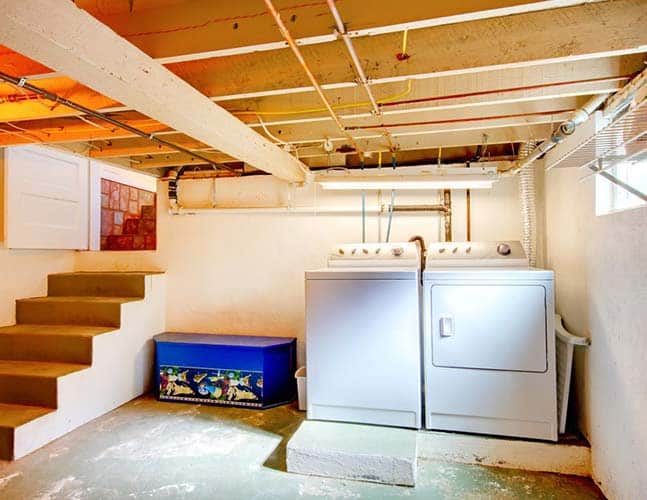 Our Process for Basement Waterproofing
At KC Waterproofing and Foundation Repair, we provide one of the most thorough waterproofing processes around. We start by evaluating the current moisture levels in your basement. Depending on our readings, we will recommend a tailored solution that will draw water away from your home and keep it out of your basement. Our technicians will install a closed drainage system that uses a vapor barrier to direct water into the subfloor drainage. Our sump pump
systems
will pump water out of the area and away from your home. We've designed our systems to prevent flooding without worrying about soil clogging under your home. We use the highest quality materials to ensure that your basement stays dry year-round.
Experts in Basement Waterproofing in Grandview, MO
When you need basement waterproofing in Grandview, MO, trust the experts at KC Waterproofing and Foundation Repair. We've been in the business since 1985 and have the knowledge and experience to keep your basement dry for the life of your home. Call today for your free inspection.