Basement flooding can easily happen no matter where you live, but we're especially prone to it here in Missouri. Weather, shifting soil, and other events can cause structural damage that results in basement flooding. If you've noticed any water in your basement, call KC Waterproofing for wet basement repairs in the Grandview, MO area. We are a top-rated foundation and waterproofing company serving Grandview and the surrounding areas. We've earned our reputation by making sure that homes in Grandview and anywhere else in the Kansas City area are protected from water damage. 
Many factors can lead to basement flooding. Cracks in the foundation, soil changes, severe weather, and other events can put water in your basement. Although it may not seem like a big deal, even a small amount of water can cause severe damage to your home and lead to health issues for you and your family. Look out for water stains on basement walls or floors, especially around window wells. Musty odors are another telltale sign of water intrusion in your Grandview, MO home that you may not be able to see.
Basement flooding has the potential to not only ruin possessions and furnishings but also damage HVAC systems, meaning it could be quite an expensive disaster. No matter where you live, your basement is always susceptible to water damage. But Missouri's consistent high humidity and drenching rainstorms pose an elevated threat. In this environment, waterproofing and sump pump installation in your Grandview, MO home can not only prevent flooding and damage but also reduce moisture levels and odors in your home, stave off mold and mildew, and prevent long-term foundation damage.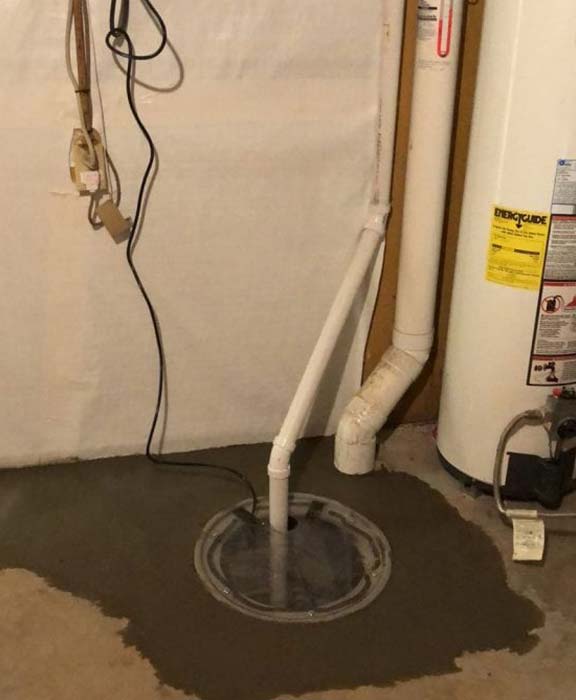 Basement Waterproofing Solutions
When you call KC Waterproofing, our wet basement repair experts in Grandview, MO will come out and assess your property and structure. Depending on what we find, we may suggest one or a combination of solutions, including:
Sump pump installation
Foundation crack repair
Dehumidifier installation
Subfloor drainage systems
Contact KC Waterproofing for Service
Have you noticed basement flooding or other signs of water intrusion in your Grandview, MO home? Putting off repairs will only cost you more. Contact the team at KC Waterproofing today and see why we are Grandview's top-rated wet basement repair and waterproofing company!