If you are having problems with water even after you've had waterproofing services in your basement or crawl space, it may be time to consider the idea of sump pump installations. Whether you are dealing with an improperly draining yard or you are below sea level and are experiencing constant issues with water, sump pump installations could be the answer. Find out a little bit about sump pump installations and how they can help with your waterproofing problems.
Stop the Worry
If you're worrying every single it time it rains or storms, you need to take action. Sump pump installations are a great way to make sure that you're not worried about the basement or crawl space flooding every single time you feel a sprinkle. They give you peace of mind that you can enjoy time away from home, a vacation, or a shopping trip without having to rush back to the house and take care of a flooded basement.
Battery backup sump pumps give you more peace of mind because they will be on even if the power goes out. This can be of great importance when you are in the middle of a storm. You can worry about your own safety and the safety of your family instead of whether or not your basement or crawl space will remain dry throughout the storm and potential power outage.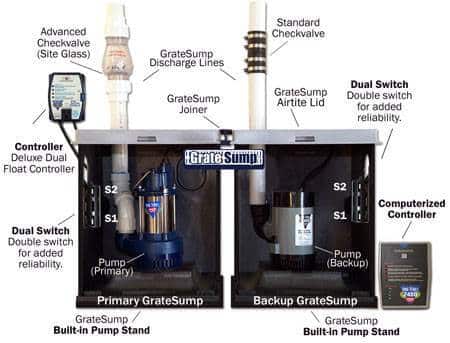 Sump Pump Installations are an Investment in Your Home
When you invest in sump pump installations, you are really making an investment in your home. You no longer need to worry about your home's worth after so much water damage. You can simply sit back and relax as you know your sump pump will take care of the rest.
There will be upfront costs, but the savings to your finances due to never-ending flooding cleanup and extensive waterproofing will be made up continuously.
At KC Waterproofing and Foundation Repair, we recommend our GrateSump pump liner with the FastSump Sump Pump. Our GrateSump liner has punched holes that allow groundwater to easily enter and be pumped out. It also has a built-in pump stand which keeps dirt away from the sump pump impeller.
According to our specs, the FastSump pump was built specifically for KC Waterproofing and Foundation Repair. It was then tested by our service department for over 3 years before it was launched to the public. We recommend adding a battery backup to our FastSump. Heavy storms often come with power outages.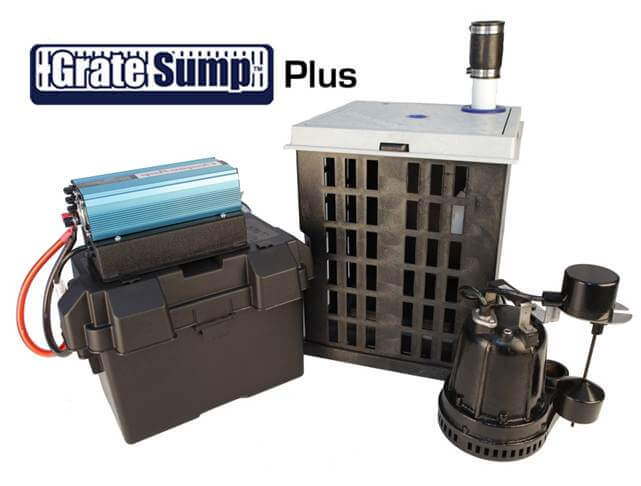 Contact KC Waterproofing and Foundation Repair for a Free Estimate
If you're looking to end the stress of constant waterproofing problems, then give KC Waterproofing and Foundation Repair a call today. Not only can we help you with sump pump installations, but we will also work with you to make sure that your entire basement or crawl space is adequately waterproofed. Whether it's due to foundation problems or a leaky window, we'll make sure to find the cause and resolve it. Contact us for more information!
For more valuable articles like this one to keeping your Kansas City metro area home dry, visit our Ultimate Guide to Waterproofing Your Kansas City Home.