Foundation repair scares a lot of people, but it's nothing to be scared of. It doesn't have to ruin your home or cause you extreme financial hardship. However, it is necessary to fix foundation problems as soon as you see them because they can lead to a world of trouble if not fixed in due time. If you're having trouble with an unstable foundation, it's time to take control of the situation and get foundation underpinning.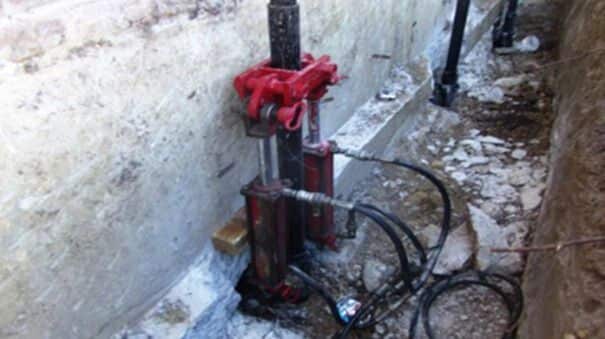 What Is Underpinning In A Foundation?
Foundation underpinning uses a push pier system (made from high-strength steel) which is hydraulically placed through heavy-duty steel brackets that are installed deep within the ground. Often, a foundation is unstable because the supports holding it up were not placed deeply enough. The soil near the top is not as heavily compacted and will not support the foundation. Supports need to be installed very deep in the ground in stable soil to adequately hold up the home.
With foundation underpinning, your foundation will be given the support it needs, especially when it has been settling for a very long time. Once the steel brackets are installed, the slab will begin to even out and we can fix any cosmetic issues as well. Overall, foundation underpinning is a fairly simple installation process and therefore not something to stress out about.
Benefits of Foundation Underpinning
There are quite a few benefits of foundation underpinning, namely that it will fix the problem of stabilization. Foundation underpinning stabilizes better than other options because of its reach deep within the soil. Additionally, the galvanized steel components are resistant to corrosion and will have a very long lifespan. This is important because you don't want to have to do this again in 5 years!
Another great benefit is that the installation process is relatively simple and does not require any invasive equipment. It will bring your foundation back to a level position and restore the value of your property. The best part is that it can be used at any time of the year! No waiting until the weather is clear!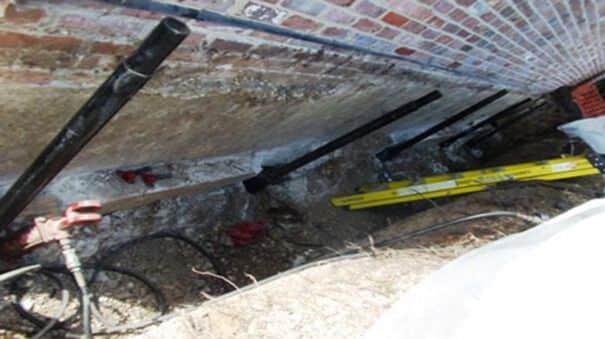 Is this Method for You?
Is underpinning the right method for your situation? This all really depends on what KC Waterproofing and Foundation Repair determine from our free estimate of the cause of the foundation problem. Each situation is unique, and it needs to be looked at by a professional to assure that the root problem is being taken care of, making your home safe and sound once again. Contact KC Waterproofing and Foundation Repair to schedule a free estimate!
Proud to provide Basement Waterproofing and Foundation Repair to Miami County, Kansas families including Louisburg and Lansing!